Both consumers and brands are looking to reduce single-use plastics. Did you know thatUK households only recycle half of the plastic bottles we use? Recycling just one more plastic bottle a week can make a huge difference to the environment. Educate your customers and encourage them to look around your home to see what other bottles can be recycled.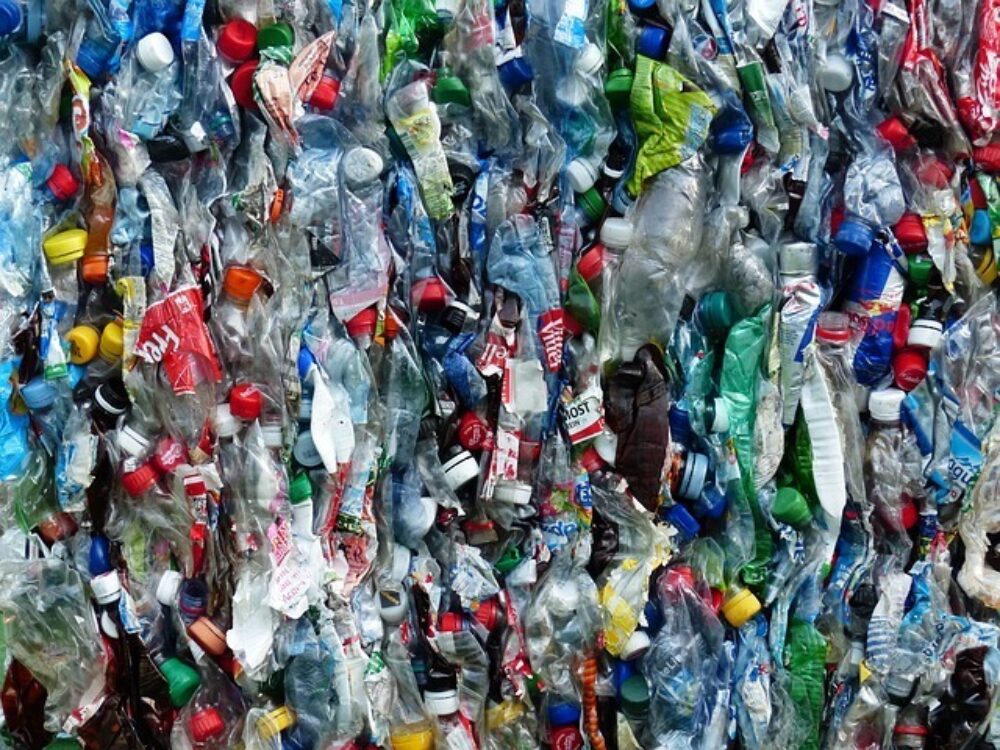 Did you know that UK households recycle less than half of the plastic bottles they use? Of the 480 plastic bottles used by the average household each year, only 270 are recycled. That's a whopping 44% of bottles still being put in the rubbish bin.
Whilst many people are recycling their plastic bottles a lot of the time, there is a so much more we can do to reduce, reuse and recycle. You may not realise how much of a difference you can make to the environment by recycling something as simple as a plastic bottle.
With the UK Plastics Pact in place, many businesses are aiming to slash consumption of single-use plastics and create a circular economy for plastics. Firms are being encouraged not only to reduce use of plastics, but to take responsibility for the amount of waste they create and recycle whenever they can.
Slashing single-use plastic is a key focus for both business and consumers. Sustainable and eco-friendly brands should be sending a message to their customers about the benefits of recycling plastic. Many consumers are getting this message but not everyone, With brands setting an example they can encourage reducing and recycling plastic waste - whether it comes from product packaging or plastic bottles.

The Ecological Benefits of Recycling Plastic
Each recycled plastic bottle saves enough energy to power a light bulb for 3 hours. If each of the approximately 18.9 million households in the UK recycled just one more plastic bottle per week, we could save enough energy to provide more than 57 million hours of light!

Unwanted items like our old plastic bottles can be recycled and transformed into new bottles, as well as new products like fleeces, buckets and even furniture. Recycled plastic can even be used to make a soft-feel fabric called rPET, which we use in our recycled eco bags - reusable bags made from recycled bottles.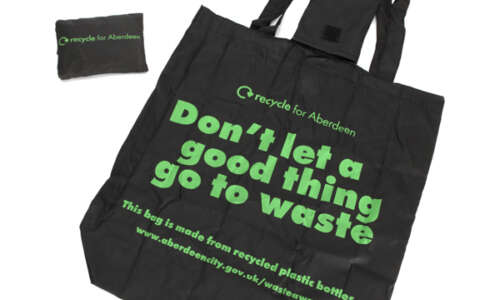 Not only that but increased recycling rates also reduces waste and the amount of rubbish going into landfill. This is great for our soil as there are less chemicals to leech into it and also for wildlife who are effected by the large amounts of plastic in our ecosystems. All of which are great results for the environment!
Recycling Around the Home
Some plastic bottles tend to get recycled more than others. Try looking around your home and make sure that you are recycling everything you can.
Recycling rates for fizzy drinks and milk bottles are much higher than for bottles that are used in other parts of the home - particularly the bathroom and the cleaning cupboard. These tend to be overlooked, particularly cleaning products as householders think they aren't suitable for recycling because their contents may be an irritant, but this isn't the case.
There are a huge number of plastic bottles and containers from around your home that can be recycled. Brands should help their customers learn more about recycling the waste from their products. It's not just drinks bottles - don't forget about:
Shampoo bottles
Hand soap dispensers
Bathroom/kitchen cleaner bottles
Bleach bottles
Washing up liquid bottles


5 Tips for Recycling Plastic Bottles

1. Firstly, make sure the bottles are empty
2. Give them a quick rinse (no need to remove labels though)
3. Squash the bottles to save space in your recycling bin (then put the lids back on)
4. If you're on the go; pop your plastic bottle in a bag and recycle it when you get home rather than chucking it in a waste bin.
5. If you are not sure whether you can recycle plastic bottles at home check out the Recycling Locator.

Do your bit and contribute to reducing plastic waste, saving energy and protecting the environment by recycling more. Challenge yourself and see if you can recycle 1 more plastic bottle each week
For more information about your local recycling scheme, visit Recycle Now to find out about your local recycling facilities.