The Takeaway Food & Delivery market has boomed in the UK over the past decade. Drivers delivering meals and groceries are now a common sight supply eco-friendly and sustainable food delivery bags that can be custom-printed with any business logo to promote your brand. Read more about our sustainable, reusable delivery bags made from 100% recyclable non-woven pp.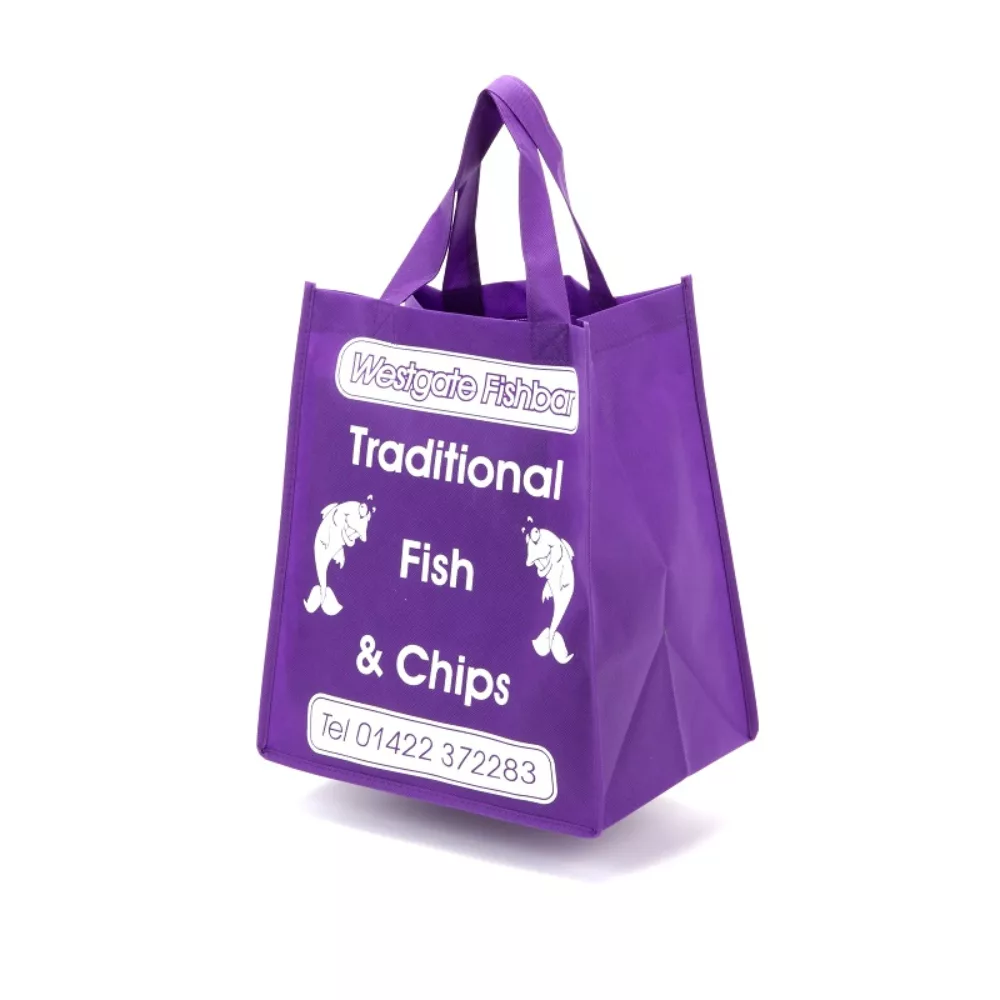 The takeaway food & drink delivery business has been one of the fastest-growing markets in the UK in the past decade. It has defied recent inflation and the market continues to grow as people see getting a meal delivered as an affordable luxury. A takeaway has always been a popular choice for a cheap night in with friends and family, but food delivery became an essential service during the COVID-19 lockdown and the trend is showing no signs of slowing down.
We love the convenience of delivery and the growth of apps like Just Eat, Deliveroo and Uber Eats have made it easier for local takeaways to generate orders. With 40% of people in the UK getting three food deliveries per week, this trend seems here to stay.
Bag Your Brand and Promote Your Restaurant Business
Apps and deliveries have given restaurants and takeaways a great sales opportunity. Once people have found your business via the apps they may come back and buy from you directly to cut out the middleman. Do what you can to make a great first impression on these customers so they'll remember your takeaway business and keep coming back for more.
Switch to Reusable and Recycled Food Delivery Bags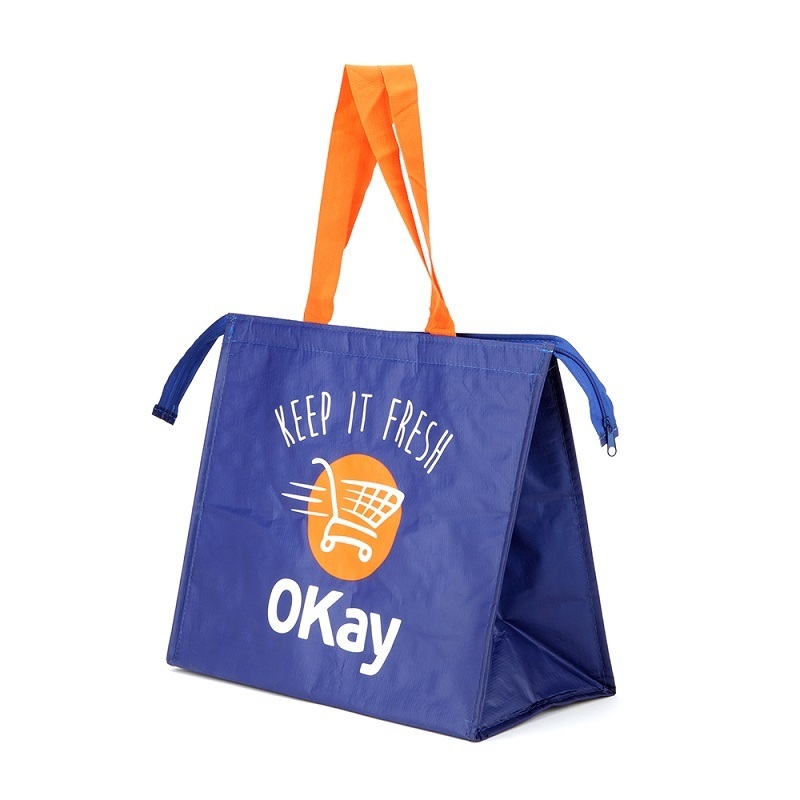 Takeaways and delivery services should be switching away from single-use plastic bags. They are bad for the environment and should be used as little as possible. Some have already made this change since the Bag Charge was introduced in the UK, but many takeaways are still delivered in single-use plastic bags. Consider creating custom-printed reusable bags that can be used again and again.
Food delivery bags can be made in a range of sizes and styles to deliver hot or cold food, as well as specialist items like bottles and cakes.
Delivery Bags can be made from sustainable fabrics:
1. Non-woven PP: An economical fabric that has a low MOQ of just 500 units. Fully reusable, washable and durable. It's also 100% recyclable after use.
2. Laminated Woven PP (standard or 70% recycled): Laminated bags are super-strong and tough. MOQ of 1000 units for standard Woven PP. For large orders of 5,000 plus we'll upgrade to 70% recycled laminate (made from old rice sacks) at no extra charge.
Bag Your Brand for Promotional Activities
Reusable food delivery bags can also be part of the customer experience. Everyone loves a freebie so run a campaign giving them a bag as a free gift for orders over a certain spend. Your customer will be happy with their gift and when they reuse it, they'll be promoting your business locally!
To avoid regular customers receiving a reusable bag every time they order, you could encourage them to swap the old bag for a new one on delivery. Reusable food delivery bags made from non-woven PP are fully washable and are quick drying. This keeps bags hygienic between customers and as they are durable and long-lasting, they can be reused time and again.

If you have a loyalty card scheme you could apply the same principle. Give customers a stamp each time they swap reusable food delivery bags or reuse one for picking up their delivery in-store. Each time they use the takeaway bag instead of a plastic bag they'll be rewarded for thinking of the environment.
Don't forget to pop marketing materials like leaflets, menus and coupons in the bag when you make a delivery so people have it to hand next time they want to order takeaway. Consider printing leaflets on recycled or seeded paper.
Shout about Sustainability
It makes an impression to be a sustainable, eco-friendly business. It's a great brand message and shows your business in a positive light. Consumers are increasingly aware of environmental issues and many will choose a takeaway brand that cares about them too. Green credentials will differentiate your brand from all the other takeaway services competing for attention, and provide some added value for customers.
Takeaway is popular because it's easy and convenient, but it can potentially lead to a lot of waste products. Single-use takeaway packaging and plastic cutlery are bad news for the environment, as are any plastic carrier bags used to deliver food.
Show your customers that you are doing all you can to reduce waste and be a sustainable takeaway and delivery business.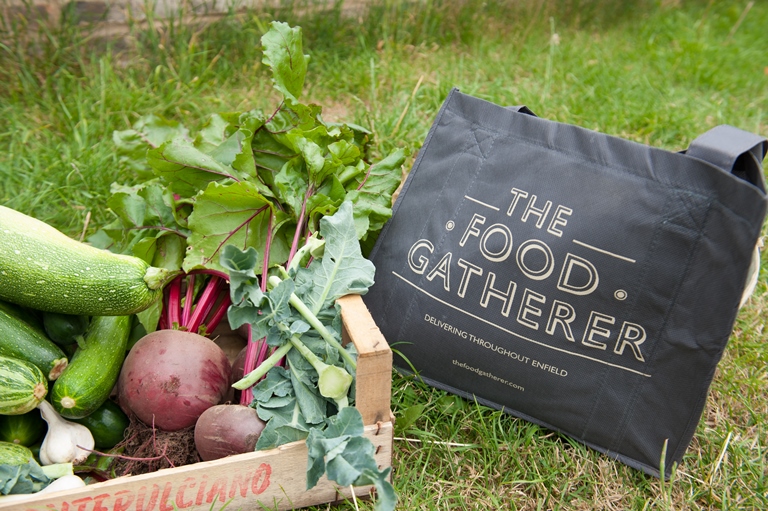 Let everyone know how your takeaway business is aiming for sustainability. Use marketing materials to convey the following information:
How is your takeaway service aiming to reduce, reuse and recycle waste?
What are you doing to cut food waste? Do you compost or donate leftovers to a local charity?
Are you sourcing food from local, sustainable suppliers?
Do you use seasonal produce?
Are your food packaging and food delivery bags reusable or single-use? If single-use, can you switch to biodegradable or reusable alternatives?
Involve Customers in Green Campaigns
As well as practising sustainable habits, get your customers involved too. Set up schemes to encourage them to reuse, or return and recycle food packaging. Customers who pick up in-store could also bring their own containers from home. Offer them an incentive like a loyalty card and stamp it each time they bring their own reusable container. Fill up the card and get a free drink, dessert or meal as a reward.


Don't forget to communicate these strategies to your customers to get them involved. More of us are actively trying to live sustainably, so it's a great brand value to have!

[Blog published 3rd May 2021. Updated 24th October 2023)]
---
Non-Woven PP Reusable Bags
Check out our range of custom-printed reusable food delivery bags. Print with your business logo and branding - available in a wide range of base colours.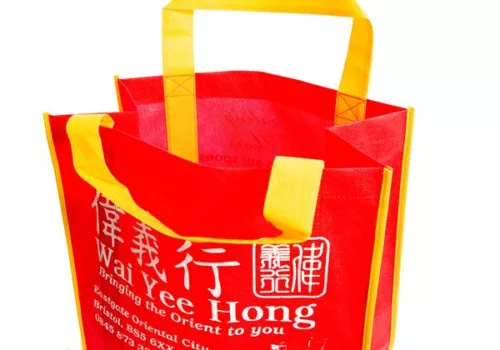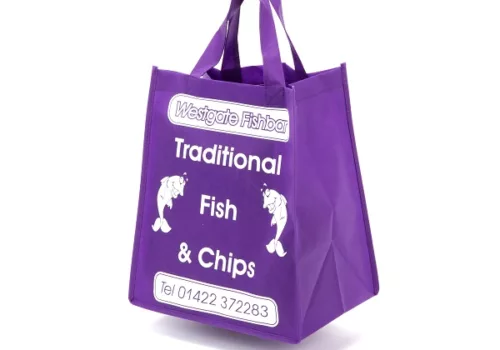 ---
How to Use Reusable Food & Drink Delivery Bags in your Business
---
Laminated Bags with Option of 70% Recycled Materials
All of our Laminated Woven PP bags are 100% reusable. Choose large wholesale orders of 5k plus for bags made from 70% recycled rice sacks.