The plastic bag charge has been a great success. It's dramatically changed people's behaviour and the number of plastic bags used in the UK. The bag charge will increase to 10 pence and will be extended to all retailers in April 2021. What does this mean for small retailers?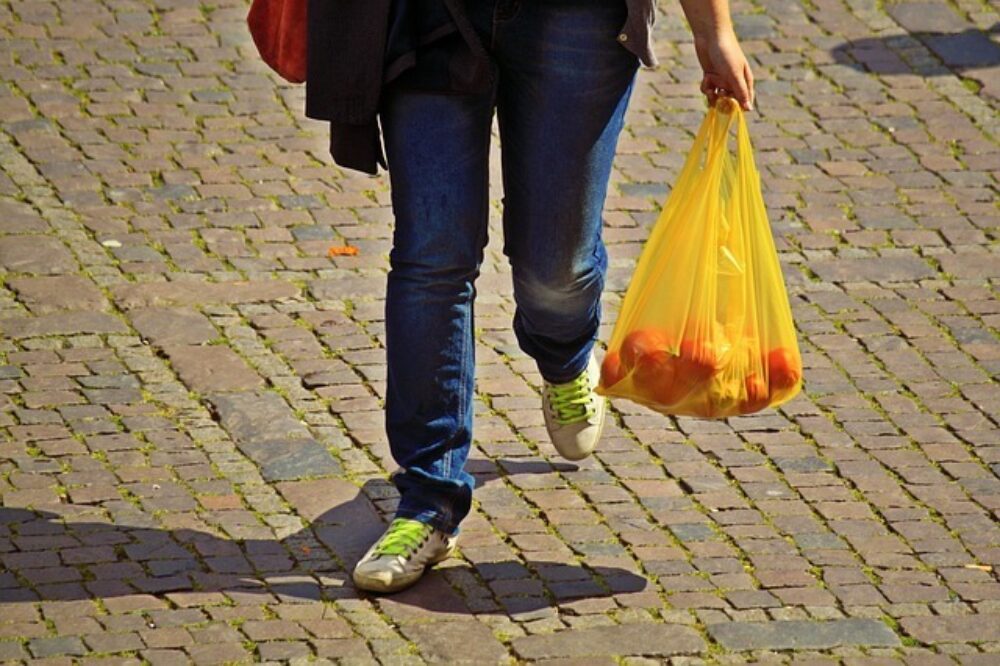 Charities & Not for ProfitIn August 2018, Prime Minister, Theresa May announced a consultation on raising the bag charge from 5p to 10p, as well as extending the charge to all retailers in England. This is part of the Government's 25 Year Plan to cut plastic pollution. As part of this consultation process, the plastic bag charge will be raised to 10p and will be extended to ALL retailers.
Currently, the bag charge only applies to retailers with over 250 staff members. Smaller shops in England are currently exempt but as the bag charge already applies to small retailers in Scotland, Wales and Northern Ireland the Government proposed to extend it to England. In an announcement from Environment Secretary, George Eustice on 31st August 2020 it was confirmed the bag charge would be extended in April 2021. He said:
"The UK is already a world leader in this global effort, and our carrier bag charge has been hugely successful in taking billions of harmful plastic bags out of circulation. But we want to go further by extending this to all retailers so we can continue to cut unnecessary waste and build back greener.

"I hope our pioneering track record on single-use plastics will inspire many more countries to follow suit, so we can take on plastic waste together and implement lasting change."

It's estimated that small retailers in England supply over 3 billion plastic bags every year. Extending the bag charge would dramatically reduce this figure and continue to contribute to the reduction of single-use plastics.
How Bag Charge Has Cut Plastic Pollution
Each person in the UK took away 140 plastic bags from the supermarket in 2014. This figure reduces to 10 bags in 2017-2018 and was down to 4 bags per person in 2019-20. That's a whopping 95% reduction!
More than £100 million has also been donated to good causes from bag charge revenue. Read more about using promotional bags for charities.
The initiative has seen some great results. As plastic bags can take up to 1000 years to fully break down, this should dramatically cut the amount of plastic in our oceans, rivers and countrysides. As the bag charge isn't a tax, the revenue doesn't go to government coffers. Retailers collect the charge and can donate proceeds to an environmental charity of their choice, who can further help clean up plastic pollution as well as educating people about it. Whilst this is all good news, there are calls for the Government to focus on other items and not just plastic bags. Microbeads, single-use coffee cups, plastic straws and cotton buds are also causing major plastic pollution. Some would also like to see the re-introduction of deposit return schemes for glass and cans to improve the recycling rate.
When will the 10p Bag Charge be Introduced?
The charge is expected to be extended in April 2021. Currently, retailers with less than 250 staff don't have to apply the charge, but this will change. The charge will also be raised from five pence to ten pence. We'll announce more details as they come through, but latest government advice can also be found at Carrier Bags: Why There's a Charge


The Bag Charge & Small Retailers
If you are wondering how you can take advantage of the bag charge, read: The Bag Charge: 4 Sales & Marketing Opportunities for Small Retailers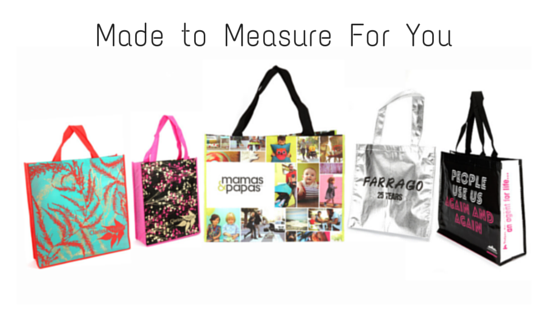 Branded Reusable Shopping Bags
Retailers can create and sell/giveaway their own branded reusable shopping bags in-store. Promote your retail brand whilst cutting down on plastic pollution. Popular bag styles for shopping include Foldable Bags, Bags for Life and Heavy Duty Bags.
---
Further Reading
If you would like to find out more about the Bag Charge and how it works, you may find the following blogs and articles useful: