Get the lowdown on designing a printed Bag for Life that will promote your business and look fabulous! Smartbags can help you to Bag Your Brand.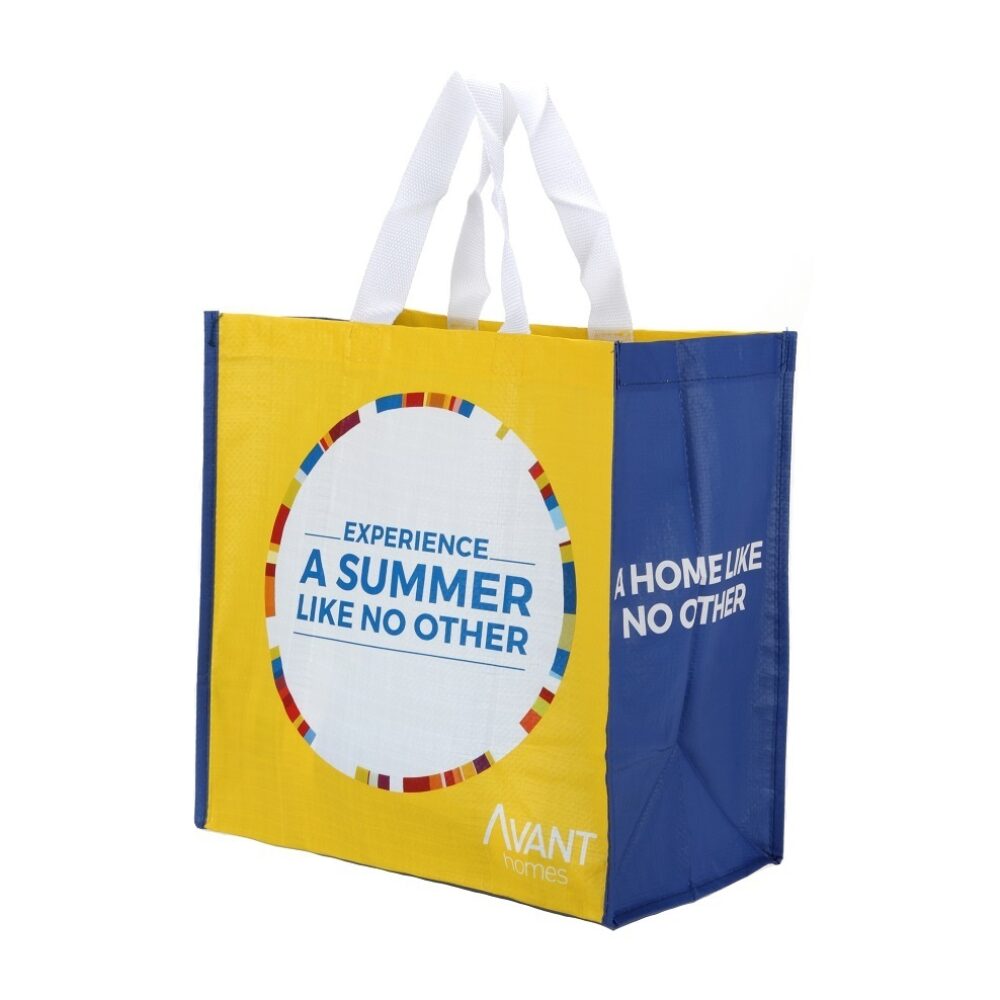 Printed Bags for Life and Supermarket Shopping bags have seen a huge increase in use since the Carrier Bag Charge was introduced in the UK. Nine in 10 people now carry their own reusable bags when they go shopping.
This presents a big opportunity for supermarkets and retailers to create an eye-catching Bag for Life which will act as a walking advertisement for your brand. So, here's the lowdown to help you design your own printed Bag for Life.
We'll be looking at Bags for Life made from Laminated Woven PP. This eco-friendly material is made from recycled plastic, and is fully recyclable after use and can be reused again and again. Strong and durable, it's ideal for carrying a supermarket shop or other bulky goods. A printed Bag for Life also provides a large blank canvas for your company logo and business branding. 100% print coverage with full colour printing available - ideal for graphic and digital artwork.
There are lots of other design options like gloss or laminate finish, zips, poppers, flaps and more to choose from. There is no limit to your creativity when you Bag Your Brand.
Check out the video with Leanne from Smartbags to learn more about our woven laminated promotional bags. Find out the difference between gloss and laminate and learn how full colour artwork can be used on printed bags for life.

Price Guide - Laminated Bags for Life
Our Bags for Life provide an economical way to spread your brand message. As a wholesale supplier we can offer great prices on minimum orders of 1000 bags, but the more you buy the cheaper they get!
Order 1000 Laminated Woven Bags for Life, with 1 colour print on 2 sides it will costs £1.55 per bag.
When you order 5000 bags, the price drops to approximately £1 per bag.*
For an accurate quote, get in touch and let us know your bespoke requirements.
(*Estimated price. Final price will depend on bespoke requirements. Price includes delivery.)