Recycle Week is the UK's annual celebration of recycling, encouraging both consumers and businesses to reduce waste and recycle more! It's a popular awareness campaign amongst councils & waste authorities looking to boost local recycling rates. Make the most of this annual campaign with a custom-printed Recycling Bag that promotes the aims of Recycling Week and educates residents.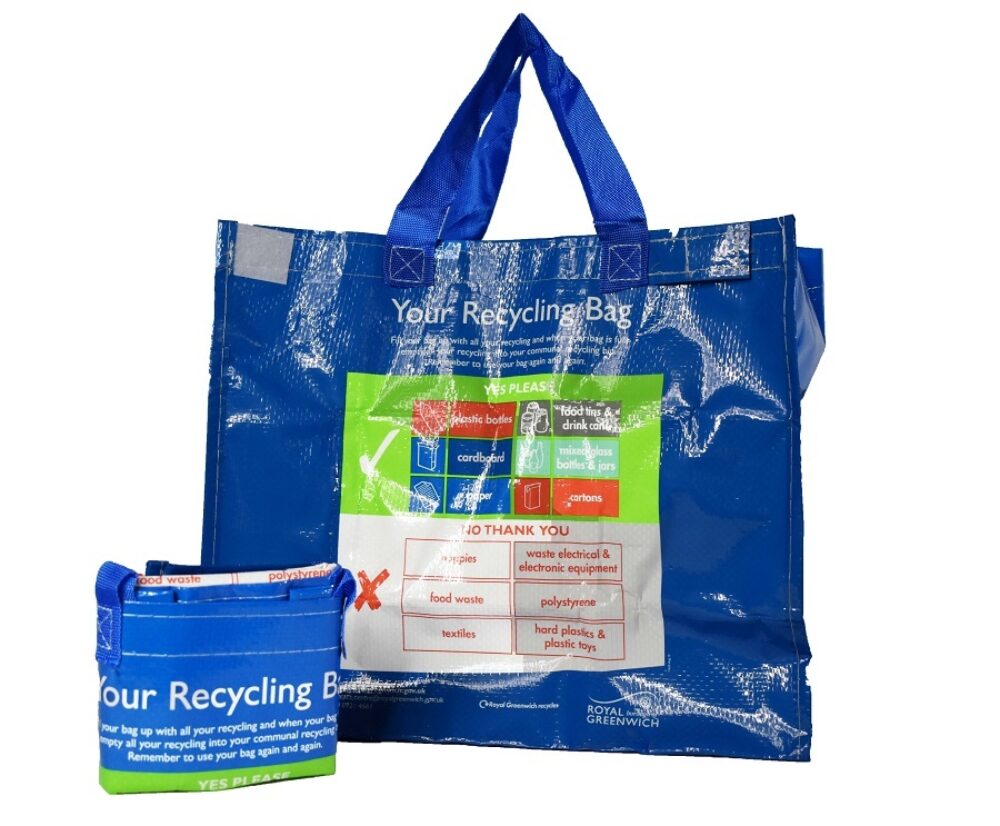 2022 will be the 19th year of this prominent awareness campaign which brings together governments, councils, waste management companies, retailers, national and local media (and a whole host of trade associations, brands and businesses) to achieve the common goal of building awareness about how to recycle, when and where.
When is Recycle Week 2022?
Recycle Week 2022 runs from 20th - 25th September. Many local councils and authorities create branded custom Recycling Bags for their residents to raise awareness about local recycling facilities, as well as information on which waste can be recycled and how.
Read Case Studies on how councils are using recycling bags created by Smartbags.
Over the course of the week, there are many campaigns on a national and local level, making this a prominent media event. It's a great PR opportunity for any organisation looking to improve the environment and share the love with the public.
New Product! Laminated 32-litre Fold-up Recycling Bag
Here at Smartbags, we create a wide range of printed recycling bags in a variety of sizes.
We are now pleased to announce the launch of a foldable recycling bag that's perfect for small spaces like flats, sheltered housing and halls of residence. With a capacity of 32 litres, it's one of our smallest recycling bags and folds away to be easily stored when not in use.
Watch this short film with Matt from Smartbags to learn more about its features.
Product Specification
Size: [H]30cm x [W]34cm x [D]28cm
Material: Laminated Woven PP
Min Order: 1000 units
Print Options: Print full colour or singular colour design with 100% coverage all ALL bag sides with either a shiny gloss or laminated finish. Ideal for complex CMYK designs.
Delivery Details: Save up to a third on delivery costs by using our economy delivery service via sea. Allow 12-14 weeks lead-time.
Order by 1st June for economy delivery by mid-September. For late orders, we can arrange for split delivery, so your order can be partially delivered via Air Express whilst the bulk continues by SEA.
VIEW THE FOLDABLE RECYCLING BAG WITH VELCRO FLAP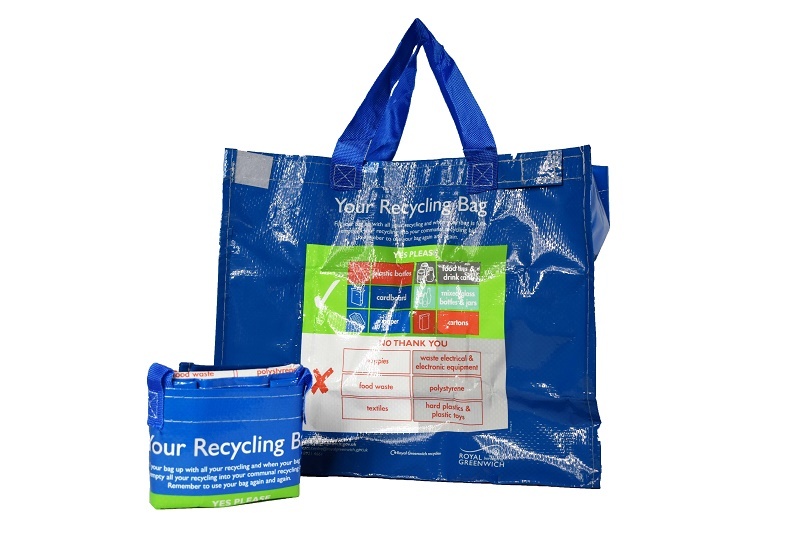 To get a quote, just visit the product page and let us know your required quantity and we'll get back to you with your quote.
---
Browse all Laminated Recycling Bags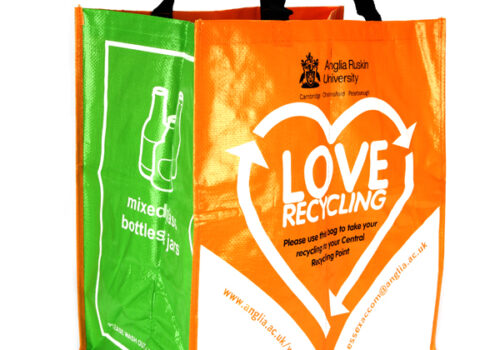 ---
Printed Reusable Recycling Bags for Councils & Waste Management Teams