Fashion brands are channeling supermarket chic this season! Get bang on trend with your very own branded supermarket shopper bag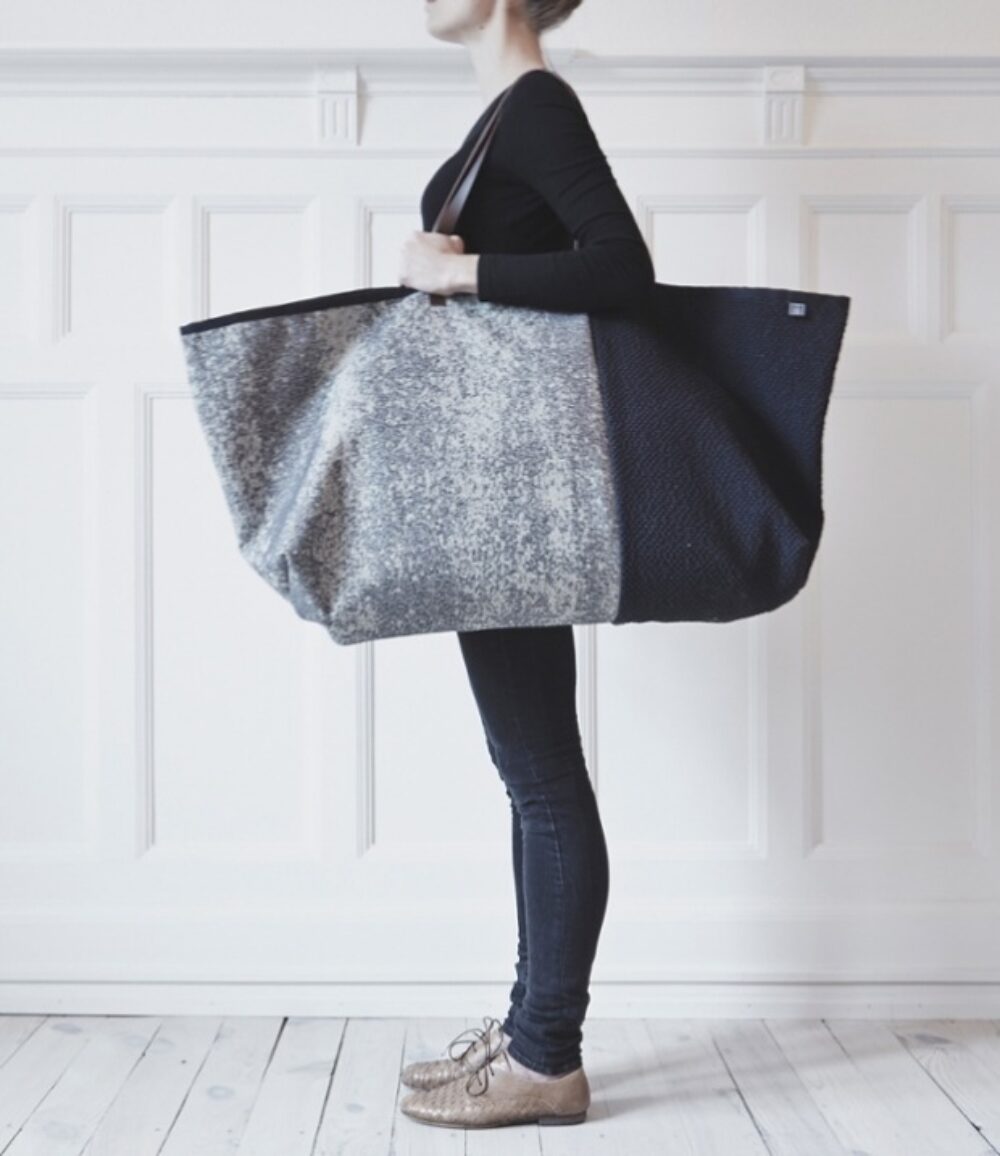 According to this article in The Guardian, Why Fashion Loves a Supermarket Shopping Bag, fashion brands are channeling supermarket chic this season!
Danish design studio, Herman Cph, have created the Limited Bag - a designer version of the iconic Ikea heavy duty bag. Made from scraps of fabric, it certainly is a stylish alternative to bright blue polypropylene Ikea bag.
Whilst we may think the fashion houses are taking an ironic swipe at mass consumerism, the articles writer, Morweena Ferrier, they are also praising their simplicity and practicality:
"But while mocking something as prosaic as a plastic bag might seem derisory, the reality is that these designers are praising their simple aesthetic. What plastic bags lack in environmental punch they make up for in practicality, affordability and aesthetic..."
Indeed, the durable reusable bags are a consumer favourite and are reused for a whole host of purposes from carrying shopping, transporting heavy items and storage containers.
If you can't beat the fashion pack, then why not join them? Your company can create it's own Ikea style shopping bag branded with your companies colours and logo.
| | |
| --- | --- |
| | 1. Generate Revenue Does your retail business sell bulky or heavy goods? Then why not create your own branded shopping bags and sell them to your customers at point of sale. By selling shopping bags at profit, you are creating another stream of revenue as well as providing a service for your customers. If the bag is seen as 'trendy' it will be more desirable and seem more of a bargain compared to its designer counterparts! |
| | 2. Take advantage of the 5p carrier charge A carrier bag charge is already in force in NI, Scotland and Wales. These territories have seen a 70% rise in Bag for Life use as shoppers take their own bag with them when they shop to avoid paying 5p per bag. As you'd expect, there has also been a huge drop in the number of plastic bags taken at the supermarket. In 2006, 245 million reusable bags were used in supermarkets in the UK. That increased to 424 million bags in 2013! We can only expect this figure to rise again when the carrier bag charge is introduced to England in October 2015. |
The supermarkets will be taking advantage of this change, so don't leave all the marketing & branding opportunities to them! A branded reusable shopping bag is something that all companies can benefit from.
Read The Plastic Bag Charge - 4 Sales & Marketing Opportunities for Retailers
If you'd like to create your own branded bag for life, check out our range of Supermarket Style Bags and Shoppers.
PHOTO CREDIT: Herman Cph