Matt from Smartbags.co.uk talks about our Reusable Bags for Life. A great alternative to single-use plastic bags and the 10p plastic bag for life that's now being phased out in several supermarkets due to their negative environmental impact.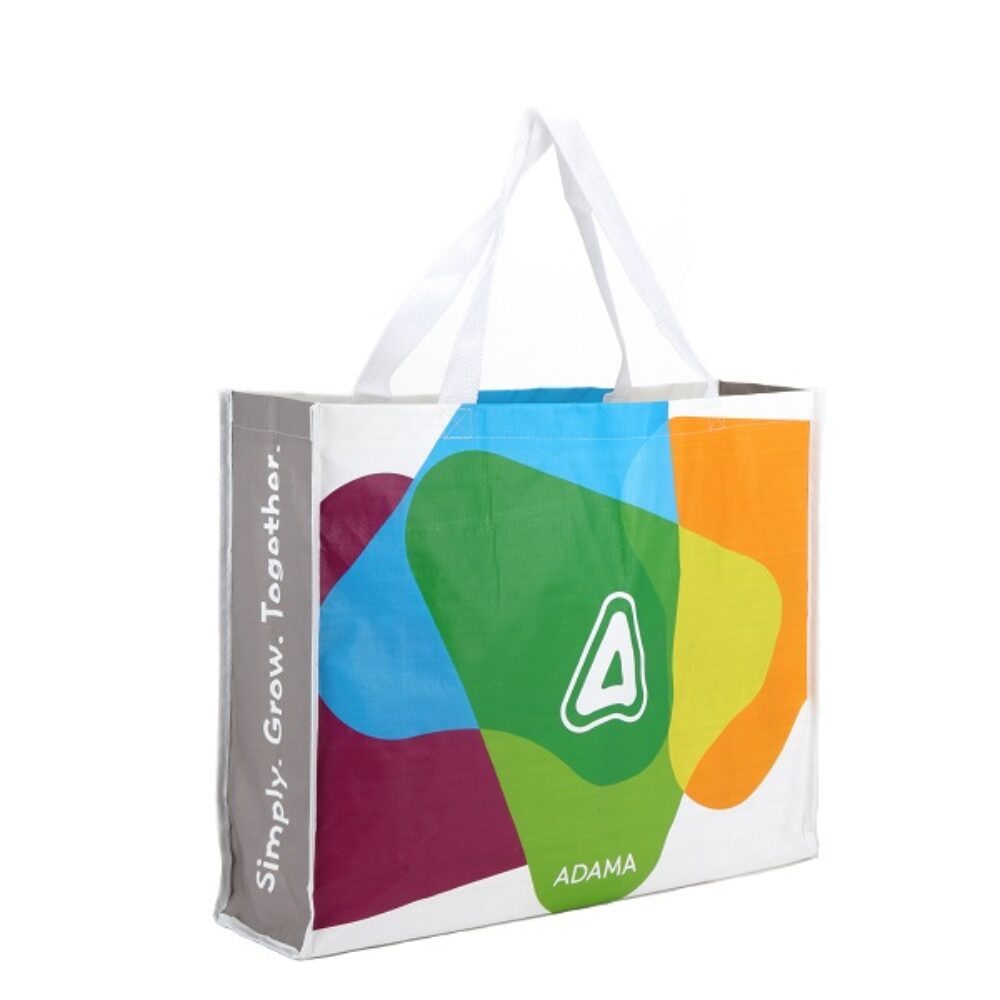 The 5p Bag Charge has already been raised to 10p in Scotland and comes into force in England on 21st May 2021. It will also be extended to smaller retailers with less than 250 employees. Take advantage of this change by switching to Reusable Bags for Life that be sold in-store, given away free with purchases or used for deliveries.
Reusable Bags for Life - Wholesale Specialist

Smartbags have specialised in creating Reusable Bags for Life for 15 years. Made from Polypropylene (not polythene), we stock Laminated Woven PP, Shopping Bags for Life. These bags are very multi-purpose with endless bag styles available. Made from 70% recycled material, these bags are very cost-effective at wholesale price.
Our most popular bag material is Non-woven PP. Can be used for bottle bags, tote bags, foldable bags and all sorts of garment bags. These are our lowest price point Reusable Bags for Life and are 100% recyclable after their long life.
Our most eco-friendly shopping bags are our range of rPET pouch bags made from 100% recycled plastic bottles. Typical classic strawberry style folds down into a small pouch.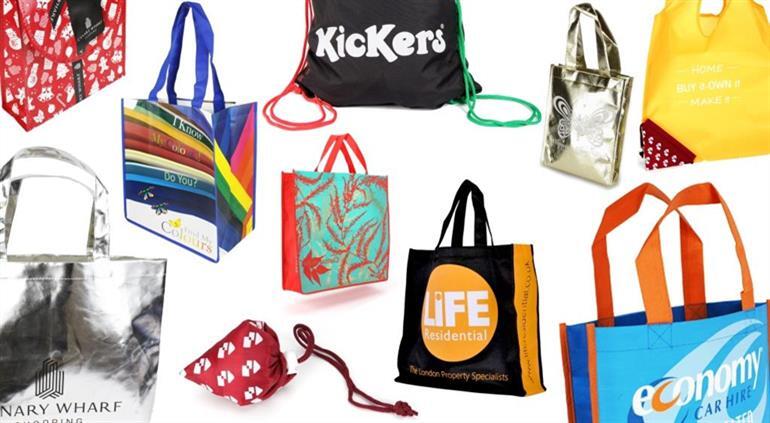 Choose the Sustainable Option for Your Business
Our Reusable Bags for Life made from PP and rPET are more sustainable than natural fibre bags as they leave a smaller carbon footprint, use less water in production and reduce single-use plastic. And our Recycled Bags for Life have the added bonus of of reusing and recycling waste that's already been generated, saving it from landfill.

---
The Benefits of Non-woven PP Bags for Life
Non-woven PP is a sustainable low-cost fabric, making it an economical choice for your reusable promotional tote bag order.
Made to order in any size or style
Made from polypropylene - non-toxic, 100% reusable, recyclable and water resistant.
Looks and feels like a textile fabric but uses fewer natural resources and less energy to produce than Cotton, Canvas, Jute and Paper bags.
When burnt does not generate toxic gases, unlike PVC plastics. Also reduces the need for single-use plastic bags.
Generates less waste in production, has a lower carbon footprint and transmits lowest emissions compared to other plastics.
Minimum order only 500 units. Significantly lower wholesale prices available for larger quantities ordered.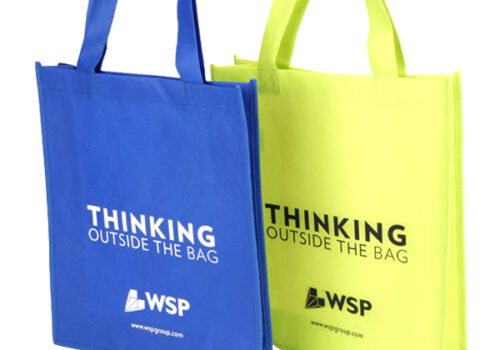 ---
The Benefits of Laminated Woven Bags for Life
Laminated Woven PP Material:
Ideal for digital full colour CMYK designs with 100% print coverage possible
Print on All sides of the bag
Available in 120 gsm, 140 gsm and 150 gsm thickness for extra durability
Laminated Woven PP Bags for Life are strong, waterproof and ideal for large, bulky and heavy items
Popular material for heavy duty bags like supermarket shoppers, recycling bags and IKEA style bags
Long list of optional add-ons available to help with create a unique bag suitable for your needs
Recycled Laminated Woven from 70% Recycled Content
Cost-effective if you require wholesale orders of 5000 pcs plus.
Rice sacks are recycled and turned into PP pellets which are then used to make Eco Bags with all the features listed above
Ideal for wholesale orders as unit costs drops significantly when ordered in large volume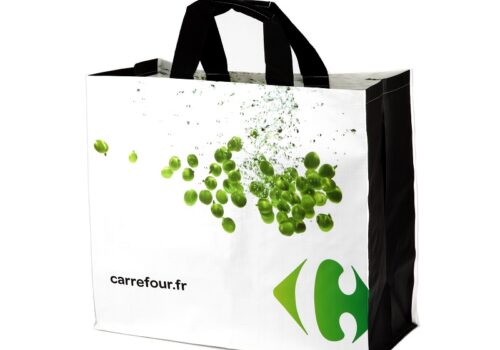 ---
The Benefits rPET Shopping Bags Made from Recycled Plastic Bottles
rPEt is a reusable bag fabric made from 100% recycled plastic bottles. An eco-friendly fabric that's perfect for sustainable promotional bags.
Made from recycled PET (Polyethylene Terephthalate). Sorted at recycling centres and sent on for processing. It is crushed, pressed into bales, shredded then refined into rPET flakes. These flakes are the basis of the raw material that makes our rPET Eco Bags
Recycling plastic bottles reduces the use of virgin resources and up to two-thirds less energy is used to manufacture products made from recyclable plastic, reducing both oil and water consumption.
100% recyclable after use
As strong as Nylon with a soft feel