The Plastic Bag Charge will be extended to small retailers in England in April 2021. Get ready now for best delivery prices and claim our free offer of 100 free printed reusable shopping bags with all custom orders.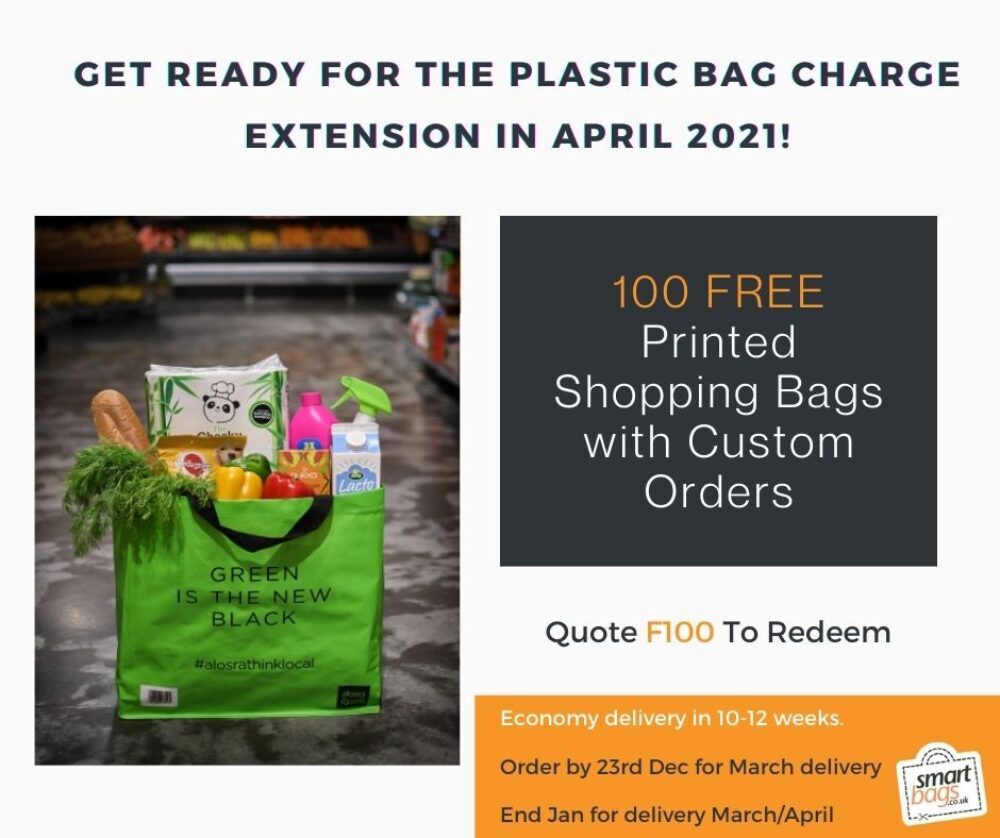 To date in England, the plastic bag charge has only applied to large retailers with over 250 employees. But from April 2021, it will apply to ALL retailers. Small shop owners need to get ready now. Not only to ensure that they comply with regulations but to also make the most of the branding opportunities it brings to their retail business.
Read more on the story behind Plastic Bag Charge to be Extended to Small Retailers.
Bag your Brand with a Printed Reusable Shopping Bag
The 10p Plastic Bag Charge provides sales and marketing opportunities for small retailers. Printed Reusable Bags can boost your brand profile by acting as a walking advertisement or sold at point of sale to generate revenue. You can even team with a charity campaign to raise awareness and donate profits.
Claim 100 Free Bags with your Custom Reusable Bag Order
We've put together a special offer to help small retailers take advantage of bag charge. We will add 100 extra bags to your custom printed shopping bag order, completely free of charge.

Smartbags Printed Reusable Shopping Bags are fully washable or wipeable making them a hygienic choice. Durable and eye-catching, they will promote your brand locally and help the environment by reducing plastic waste. 100% full-colour print coverage available.

MOQ applies - details below. Quote F100 when you request a quote.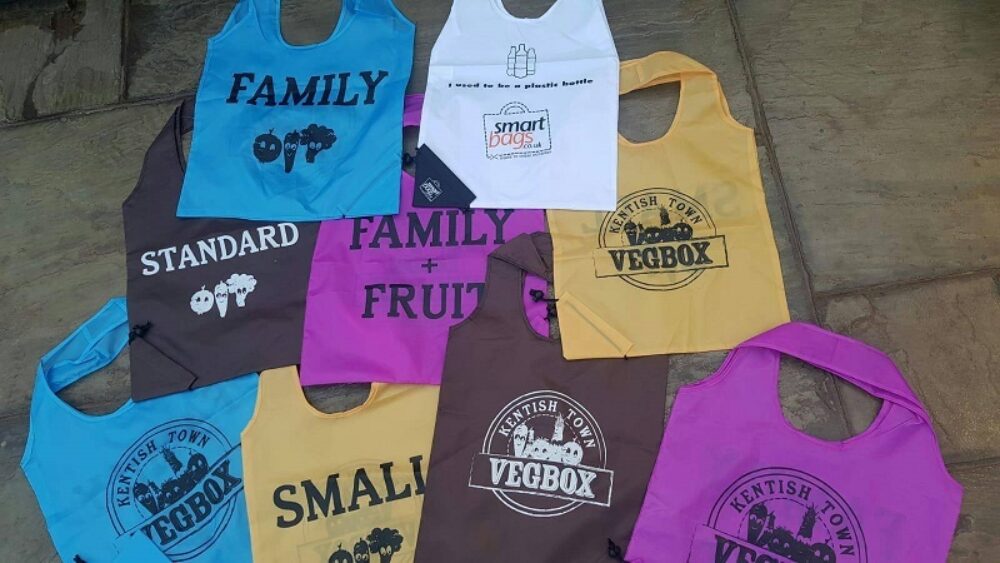 Minimum Order Quantity Required by Material

To claim this special offer, please apply the following MOQs to required bag material -

1000 pcs: Non-woven PP Reusable Bags | Laminated Woven PP Reusable Bags | Nylon Bags

3000 pcs: rPET bags - the recycled shopping bags made from plastic bottles.

5000 pcs: 70% Recycled Woven PP Bags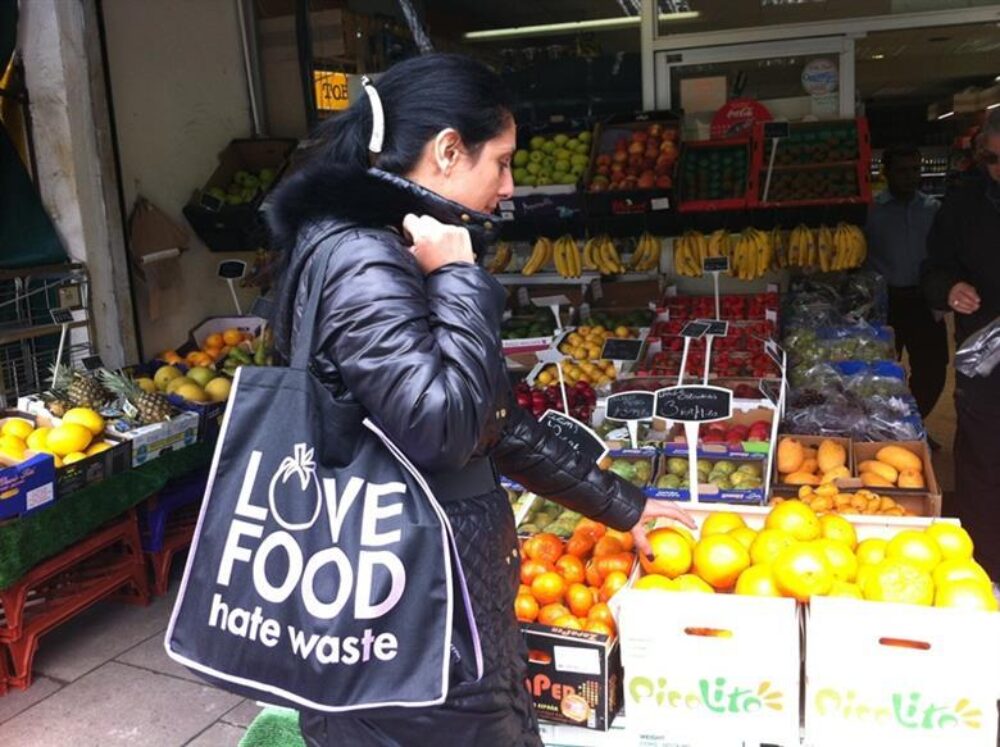 ---
How to Order Printed Shopping Bags
The Plastic Bag Charge will be extended in April 2021. Economy delivery via sea takes around 10-12 weeks. To guarantee delivery for March 2021, please submit your order and artwork by 23rd December 2020.
For April/May delivery, place your order by the end of January 2021.

To order, browse our range of shopping bags by style or material using the links below. Click on the 'Request a Quote' button in each product listing or use the 'Quick Enquiry' link in the top-right of the screen.
Don't forget to quote F100!
---
Browse Reusable Shopping Bags by Material
---
Browse Reusable Bags by Style