The plastic bag charge was raised to 10p and extended to small retailers in Scotland from 1st April 2021. The move has been delayed in England with confirmation to be announced soon. The 10p Bag Charge provides valuable opportunities for small retailers to generate revenue, promote their business and gain valuable PR for their retail brand. Read on for information and inspiration...
The 5p plastic charge was first introduced to England in October 2015 after a successful introduction in Wales, Northern Ireland and Scotland. Bag charge has led to a dramatic reduction in the amount of plastic bags used by shoppers throughout the UK.
This charge has now been extended in Scotland and we are awaiting confirmation of the extension date in England. Single-use plastic carrier bags now cost 10p and all small retailers must now apply bag charge to their customers (they were previously exempt).
This is a major change for small retailers and they will now have to ensure they comply with legislation in their country.
Read: 10p Bag Charge to Be Extended to Small Retailers


10p Plastic Bag Charge - Key Facts for Small Retailers
The bag charge will apply to retailers with less than 250 members of staff (they are currently exempt).
Bag charge extension came into force on 1st April 2021 in Scotland
The date has been delayed until at least 31st April for England - the exact date to be confirmed.
All retailers will have to charge customers 10p for each single-use plastic bag, biodegradable plastic bag and bag for life carrier bag they use.
Small retailers must start to record revenue on plastic bag sales and keep a record of what they did with that money
Reusable Woven Shopping Bags are exempt from Bag Charge, as are Reusable Non-woven Shopping Bags. If branded shopping bags are made from reusable material, they may be given away to customers at the point of sale.
Key Responsibilities for Small Retailers
To find out more about the carrier bag charge in England and how to comply with the law, take a look at Carrier Bag Charges - Retailers Responsibilities. This is a useful reference point for small retailers to help them prepare for changes in April.
For retailers in Scotland, check out Zero Waste Scotland for details.
The bag charge provides an opportunity to generate revenue, gain customer loyalty, advertise your retail business, and gain some valuable PR whilst raising money for a good cause. Sound good?!
Here's how small etailers can take advantage of the sales & marketing opportunities:


Four Benefits of 10p Plastic Bag Charge for Small & Independent Retailers


1. Generate Sales Revenue - Sell Reusable Shopping Bags at Point of Sale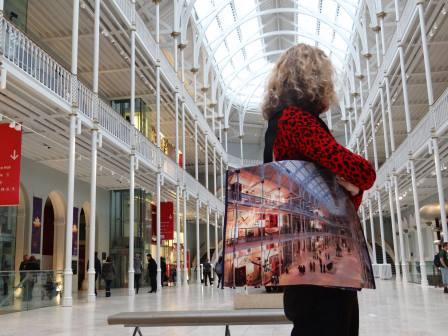 Since the plastic bag charge was introduced in England alone, the big seven supermarkets sold 95% fewer plastic bags in 2018-9 compared to 2014. Customers took 140 plastic bags per year in 2014, which was down to just 4 bags in 2019.

And that's from supermarkets alone - these figures don't include small retailers! As consumers are using fewer plastic bags, they have got into the habit of carrying reusable shopping bags with them to avoid the bag charge. But if they forget their bag or need a new one, make it easy for them to pick one up! Add a range of reusable bags to your product offering - these can be sold at a profit creating an additional stream of revenue for your business.
Make them available at Point of Sale at an attractive price point so people will buy if they forget their bag. Ideal for all kinds of retailers, including charity shops, museums, art galleries, fashion boutiques, and food retailers.

2. Giveaway Reusable Bags as a Customer Gift
We all like a freebie and customers will love being given a free reusable bag. This works well if you have a particular marketing campaign in mind, such as an opening, birthday or business milestone to celebrate. A giveaway rewards your customers improves their customer experience which results in increased loyalty, recommendations and sales.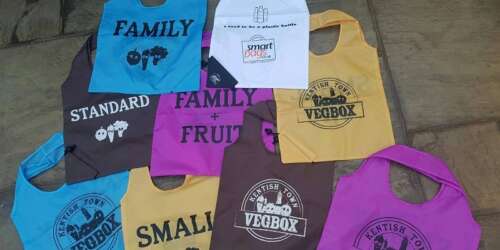 3. Let Reusable Bags Act as a Marketing Tool
An added bonus of selling or giving away a reusable bag to your customers is that the bag will act as a walking advertisement. A well-designed shopping bag will be used again and again, each time spreading the message about your retail business and brand. It's a low-cost way of marketing to a wider audience and helps to create brand advocates. Word-of-mouth is one of the most powerful marketing tools there is - let your customers tell others about your retail business.


4. Team up with a Charity and Raise Awareness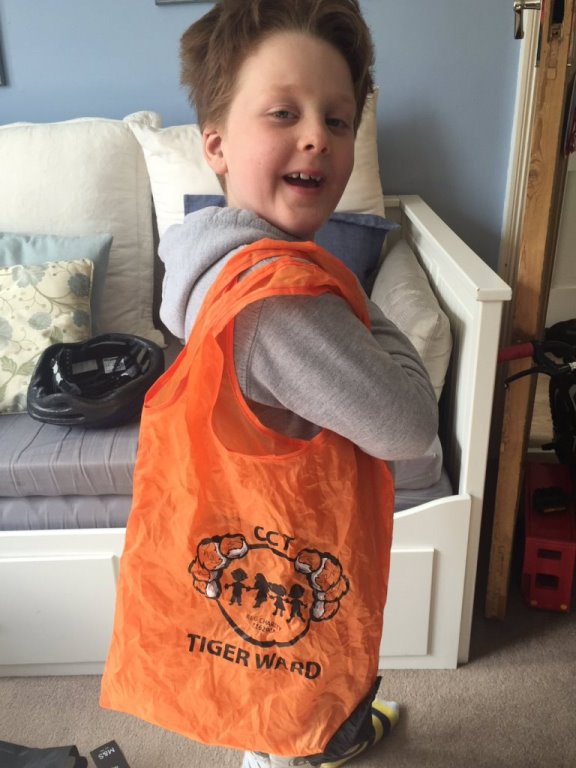 Retailers are encouraged to donate revenue from carrier bags to a charity of their choice. This can be taken one step further by forming a marketing campaign or partnership with a local charity or environmental charity of your choice.

Sell co-branded reusable bags with all profits going to your chosen charity. You could also organise in-store fundraising events like a fashion show, coffee morning, entertainment, or special discounts. Gain valuable PR, increase footfall and do a good turn at the same time!

The bag charge has raised more than £100 million for charity since its introduction. This is a wonderful opportunity for charities to increase funding, so get creative and think about how your retail business could benefit a local or environmental charity.
Industry Information for Retailers
These are just a few ideas for small retailers to create sales & marketing opportunities from the plastic bag charge.
Browse our Retail, Fashion & High Street pages for advice, case studies & links to Reusable Bags for Retailers.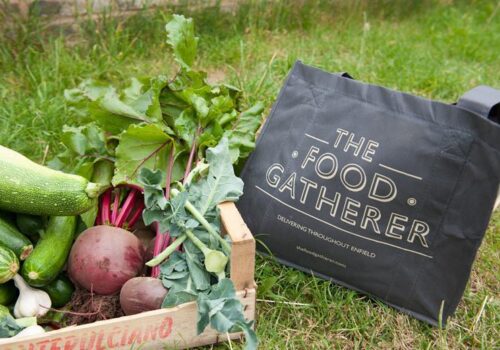 Ordering Reusable Bags
Economy orders take around 10-14 weeks to be delivered (depending on fabric chosen), so leave plenty of time when you order.
We can also supply Express orders in just 3-4 weeks, or Natural Fibre Stock Bags within just 7 days. All bags are custom-made-to-order, so we can create reusable bags to fit your exact needs.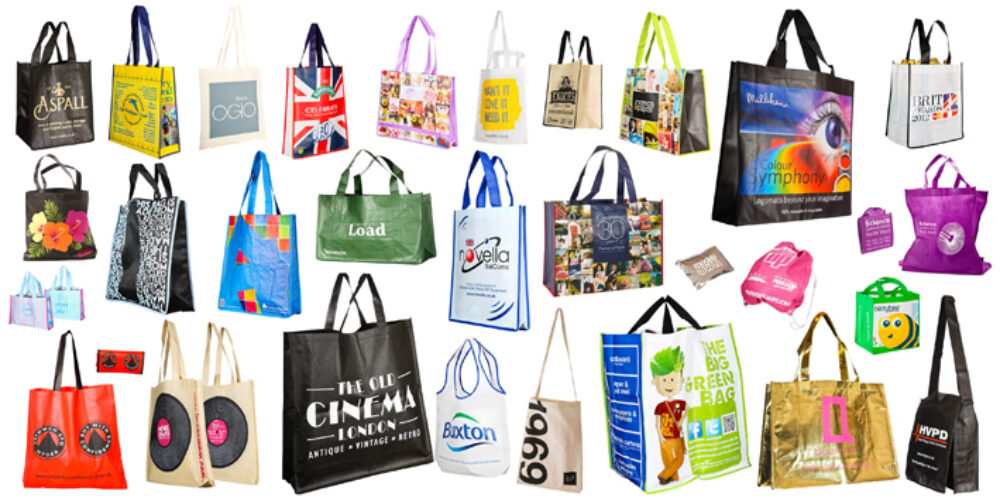 Read More