Tesco are stopping sales of 5p single-use carrier bags and switching to Bags for Life. What are the marketing benefits of a branded Bag for Life?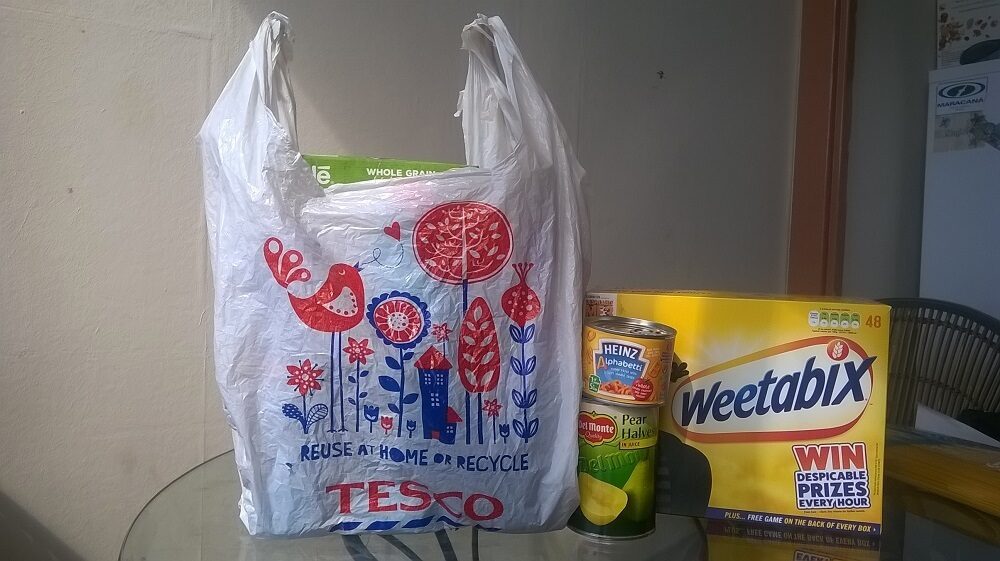 Tesco have decided to scrap sales of 5p single-use carrier bags to help further reduce litter and the number of bags sent to landfill. From August 28th 2017, they will only sell 10p Bags for Life made from 94% recycled plastic and thicker reusable heavy duty shoppers.
After a short trial in selected branches, they discovered that customers purchased less plastic bags when only a pricier item was available. This discovery suggested that plastic use could be cut dramatically if 5p single-use bags were no longer available to customers.
Tesco have been selling 700 million single-use bags per year since Bag Charge was introduced in the UK. They were named as the supermarket who sold the most single-use bags, selling a whopping 637 million bags in the past year alone. In comparison, Asda have sold 165 million bags whilst 51 million bags were sold at Sainsburys.
This is great news for the environment - plastic bags can take hundreds of years to decompose and are a danger to wildlife. It also presents a great opportunity for other businesses. As customers turn away from single use bags, they are turning to a reusable Bag for Life.

Marketing Benefits of a Branded Bag for Life
A branded Bag for Life can be a best-seller, especially if you take it a step further than the plastic Bags for Life sold for 10p at supermarkets and
create a bespoke laminated Bag for Life. Sales of these bags have soared with all types of retailers since Bag Charge was introduced.
Consider introducing a branded Bag for Life into your product range. They can be displayed and sold at point of sale to generate some extra revenue (as well as some free advertising!). They're also great as a free giveaway for customer loyalty schemes.
See our blog on Bag Charge: 4 Sales & Marketing Opportunities for Retailers to find out more on the opportunities a branded Bag for Life could present for your business.