Get some inspiration for your Summer promotions & campaigns using a branded Bag for Life. Get your brand out into the great outdoors and share your marketing message far and wide!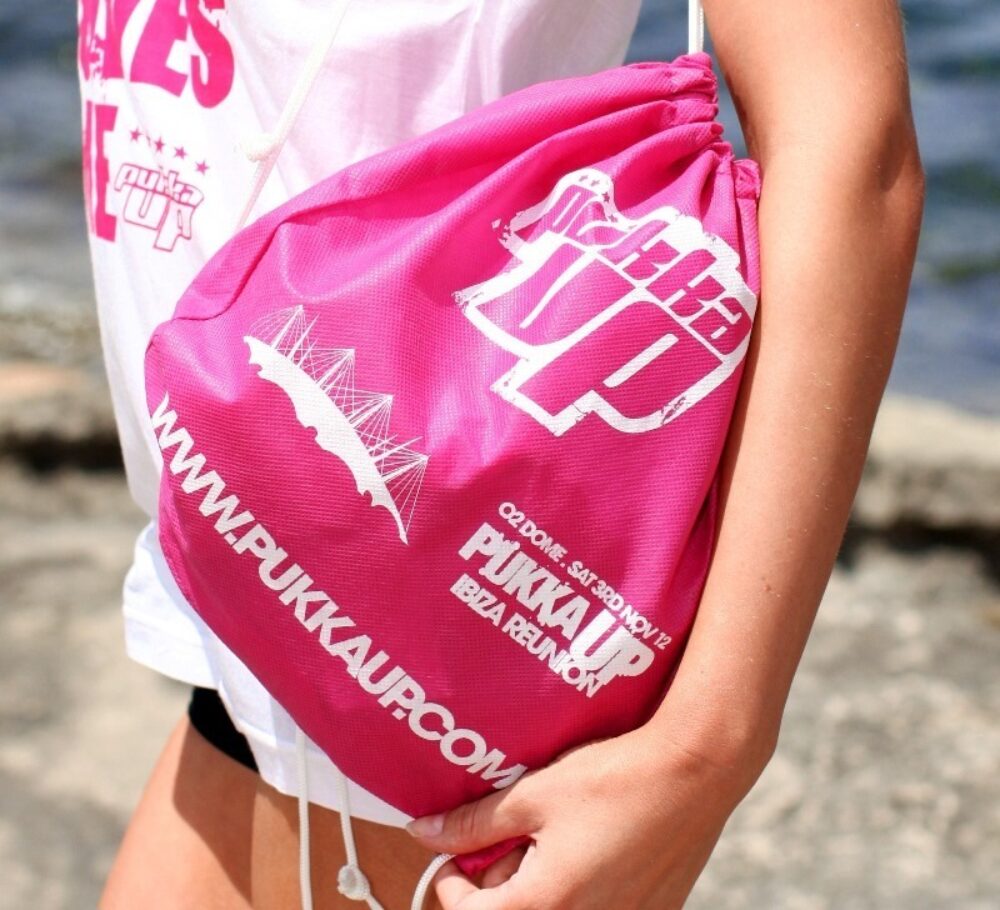 Summer is a great time for marketeers to associate their brand with the good feelings the season generates. Create a Printed Bag for Life for your business and get your brand out into the great outdoors during Summer 2020. A printed bag is a practical promotional tool that can be used on days out, beach trips, festivals and picnics.
It can be used by any type of business from food & drink brands, FMCG brands, supermarkets, charities and retailers. A well-designed promotional bag leaves a lasting impression on customers and acts like a walking advertisement to attract potential new customers.
There are many ways to use a Bag for Life - how you do so will depend on your brand and marketing goals. Check our ideas for some inspiration...
HOW TO USE A BAG FOR LIFE IN SUMMER PROMOTIONS

AS PART OF SOCIAL MEDIA CAMPAIGNS
If your business has a stand at events like festivals, seasonal events, PR events or foodie shows, hand-out printed bags to attendees. Create a social media hashtag and encourage recipients to take photos of them enjoying their day at the event, along with their eye-catching Bag for Life. Offer a prize for the best photo - it will help customers to notice your brand, follow your social media accounts and create some engaging content for your brand.

You can also use printed bags as a prize - fill it with branded goodies and run a competition giving out a limited number of goodie bags. Try a prize draw, caption or photo competition, or simply give them away to the first 100 people to come to your stand.

Read how The Old Inn Hotel used a limited edition promotional bag in social media campaigns.


GIVE PEOPLE A PRACTICAL ITEM FOR SUMMER FUN DAYS & OUTDOOR EVENTS
Make the most of the summer crowds flocking to festivals, events, beaches and parks. Hand out free bags containing other promotional items, or give them away in exchange for an email address -whatever works for your product & brand.

Think about where you'll be meeting your target audience and what their needs are to help you decide on the best style of bag to promote your business.

- Larger, heavy duty bags for life are handy for carrying equipment for camping, picnics and days out at the beach.

- A thermo bag is great for keeping food & drink cool on trips out as well as carrying goods home from food & drink retailers at markets and foodie events.
- Tote bags are the perfect size for trips to the park, shopping and carrying swimming gear. Often used as goodie bags - they are a great all rounder for every day use.
- Drawstring backpacks are ideal for children to carry sports kit or packed lunch. Also popular with charities as goodie bags for participants in charity races & sporting events.
Read our blog on: Top 3 Branded Bags for Summer Promotional Giveaways
HOST YOUR OWN EVENT
Summer is a great time to host your own event. They give you a chance to talk to people, show them what you do and create some brand awareness.
- Boost awareness of a cause, health or local initiative by holding community events such as a Summer fair or fun day.

- If you offer a sporting, leisure or learning activity host a free open day so people can come in and see what you do.

- Fashion retailers could host their own Summer fashion show or another special occasion for their card holders and valued customers.


Create a branded Bag for Life to promote your event and give participants something to take away to remember their day. There are so many promotional items to choose from but a branded bag for life provides a much larger canvas for your marketing messages. Over the summer months it will be seen by so many more people than a mug, pen or USB stick would. And it will continue to be used all year round - not just when the sun is shining!
Need a Printed Bag for Life for Summer 2020?
If you need a Printed Bag for Summer 2020 events, now is the time to get organised to ensure the cheapest delivery prices. Allow 10-14 weeks for lowest priced SEA delivery and 3-8 weeks for Express delivery. Delivery time depends on bag fabric chosen.
Browse our range of bags and request a quote for your chosen products. We aim to get back to you with a quote within 1 working day.
Need branded bags in a hurry? Try our 7 day print-on stock bag service.