Branded Bags are a great promotional giveaway for the Summer months. Learn more about our Top 3 favourite promotional bags for Summer 2020.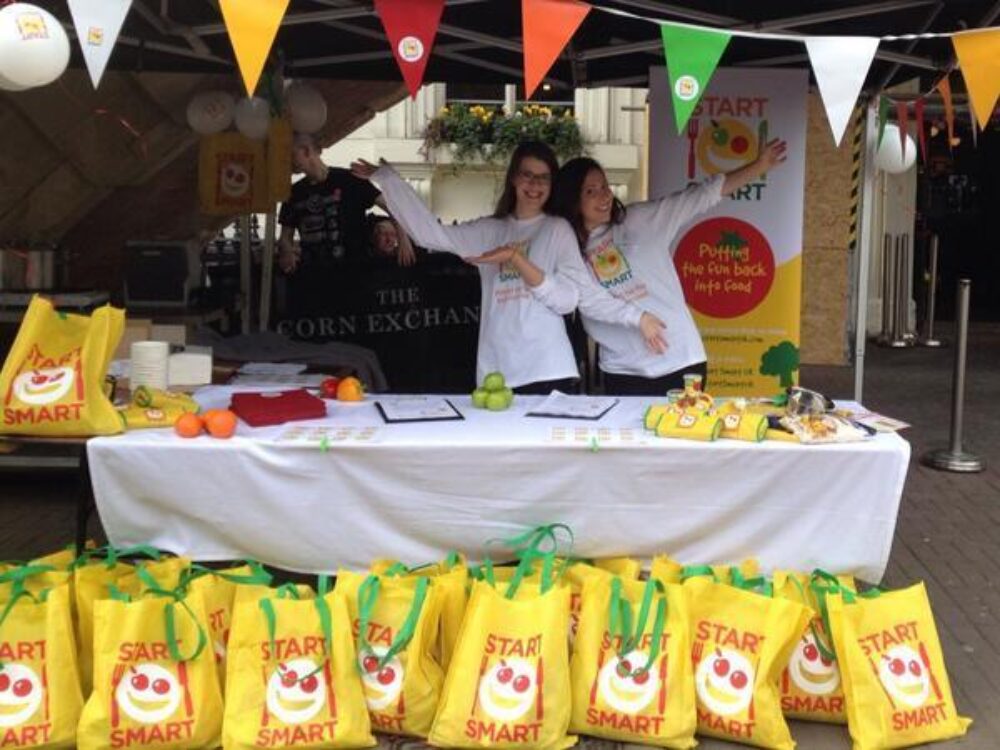 Are you looking for a creative way to promote your brand this Summer? A promotional bag provides a great canvas for your marketing messages - it provides a larger space then other promotional products (such as pens, mugs, chocolate bars etc.) so your branding will be noticed by more people.
People are out and about more in the Summer so a branded bag could be reused again and again over the Summer season. Think about which type of reusable bag would best suit your target market and your marketing goals.
Where will they be, what will they be doing and what will they need a bag for? To help you choose, we've selected three of our most favourite bags for Summer:
Top 3 Promotional Bags for Summer
Non-woven Promotional Tote Bag
The Tote Bag is a classic. A great choice for summer events and can be used as a giveaway to promote your brand. Hand them out at festivals, food events, garden shows, sporting events or children's festivals. Anywhere that lots of people are gathering!
Everyone loves a freebie and people will flock to get a well-designed bag for themselves. Make them more desirable by filling them with goodies that fit your Summer theme. Fill them with product samples, or summer items such as caps, foldable frisbees and a handheld fan.
Non-woven is a great eco-friendly material. It's made from recycled plastic (and is fully recyclable) but feels soft like a fabric. It's also a great fabric to print on and offers 100% print coverage. Silk screen printing is used to great effect in block colours or colour gradients.
How much do Non-woven Promotional Tote Bags cost?
A Non-woven PP Tote Bag is a great alternative to a cotton tote bag. Buy wholesale for a great deal - prices start at 85p per bag when you order 1000 units. Prices drop to 50p per bag when you order 5000.
(Prices based on 1 colour screen print x 2 sides. Includes delivery cost but excludes VAT).
Branded Bag for Life
The Bag for Life has seen a huge increase in use, especially since the introduction of the bag charge in the United Kingdom. These heavy duty bags are strong and are laminated for extra durability and to make them easy to wipe clean. Perfect for carrying picnics, camping gear, festival supplies, sporting equipment and other Summer essentials.
Bags for life are commonly used by supermarkets for carrying bulky shopping home but they are also used by other retailers like garden centres, DIY shops and selling heavier, bulky goods.
These are a great choice for Summer events where bulky items are sold. Give them away with purchase and let the recipient spread your brand message as they transport goods home and reuse the bag in the future.
They can also be used on your event or stand, to beef up your branding. Use your branded Bag for Life to transport the equipment for your stand and use it to store essentials like marketing materials.
Read more on Designing a Branded Bag for Life
How much does a Branded Bag for Life Cost?
Order 1000 Laminated Woven Bags for Life, with 1 colour print on 2 sides and it will cost approximately £1.55 per bag. Order 5000 bags and the price drops to £1 per unit. (Prices include delivery, VAT excluded).


Strawberry Foldable Shopping Bag
Foldable shopping bags fold down into a small strawberry shaped pouch making them easy to pop in a handbag or pocket until they're needed. They may look small but don't be deceived. They expand when filled and are strong enough to carry shopping home. They are also great for a day in the park. Use it for essentials like a book, bottle of water, small picnic and towel.
These bags are popular with all types of retailers as they can be sold at the point of purchase to carry shopping home. They also make a great giveaway for eco-friendly brands, local environment awareness initiatives and FMCG's.
Available in both Nylon and and rPET - the material made from recycled plastic bottles. Available in 20 base colours with a choice of print techniques helping you to Bag Your Brand in a number of ways.
How much do Foldable Shopping Bags Cost?
Nylon foldable shopping bags are an economical foldable bag. Prices start at £1.40 per bag for 500 units and drop to 67p per bag for 5000 units. Contact us for pricing on rPET and Non-woven foldable bags.
Prices include UK delivery & 1 colour screen print x2 main sides (ex. VAT).


Get some more inspiration on using branded bags in your summer promotions by reading 3 Ways to Get Your Brand Seen This Summer.
Ideas By Industry
Turn your customers into walking advertisements with low cost, custom made reusable bags! Read practical examples & case studies by industry to help you create a 'Bag for Life' that will promote your business