Looking for Garden Centre Marketing Ideas to increase footfall to your business? Read on for three great marketing & promtional ideas to entice customers and boost brand awareness.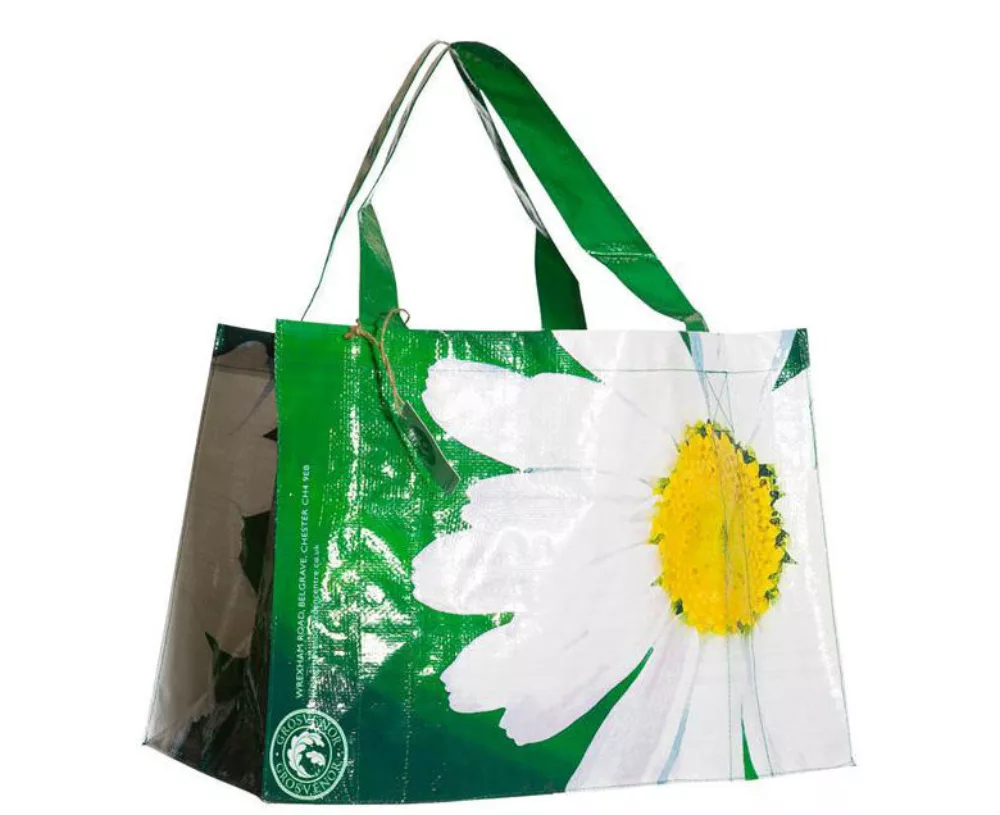 Spring is one of the busiest times of the year for garden centres. As we emerge from the dark winter and new life starts to grow, consumers start working on their gardens ready for the summer months.
Make the most of Spring 2024 with our marketing ideas to help entice customers through the doors and leave them with a positive brand experience that will stay with them and encourage them to return and become regular shoppers.
1. Create a Branded Reusable Shopping Bag with your Logo
Use the single-use plastic bag charge as an opportunity to promote your brand with a printed heavy-duty shopping bag that you can either sell or give-away for free to your customers.
A reusable bag will promote your garden centre's brand name every time it is reused. A large heavy-duty bag can be reused for shopping, picnics, camping, day trips to the seaside and much more! It will help your brand get noticed throughout the year, but particularly in the Spring and Summer time when everyone is out and about more.
A reusable bag is a practical promotional product for garden centres as they are perfect for carrying bulky goods like plants home in. Sell the bags at the point of sale to make it easy for customers to pick one up and generate some extra revnue for your business.
Woven PP Laminated Bags are strong, durable, waterproof and easy to clean. Just wipe down with soap or antibacterial spray for a hygienic finish.
Smartbags created the beautiful bag shown below for the N1 Garden Centre. Their customers love it and it does a great job promoting the brand locally.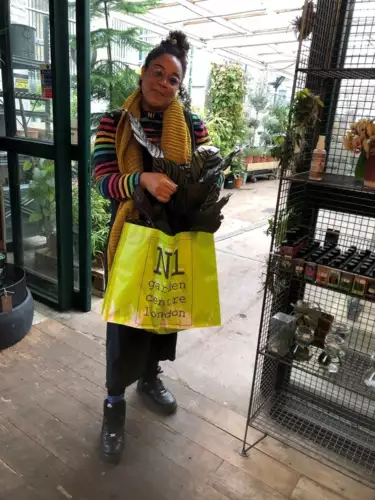 You can also read our case study: Green Bags for the Green-Fingered.

---
2. Offer Courses and Workshops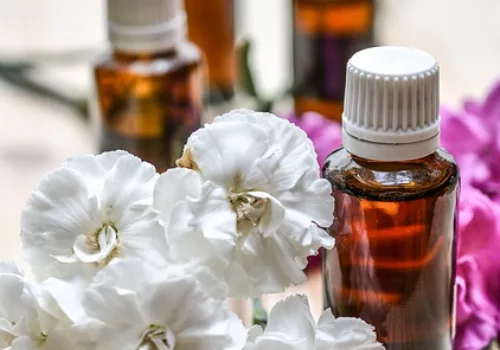 Offer courses and workshops where people can come and learn about different aspects of gardening. There are many possibilities for event topics from learning about flower arranging, covering gardening basics for beginners, or advice on growing fruit and vegetables.
Courses don't have to be based around gardening and growing skills either.
Offer cooking classes using allotment produce or edible flowers and wild plants.
Make perfumed oils and lotions using flowers and herbs
Organise an art class where participants use flowers as artistic inspiration.
There are so many possibilities for courses & workshops. They are a great way of generating some extra revenue by charging a fee to take part. Even if you decide on a free class, it's also a great way to promote your brand and help new customers to find you. And they may even buy something before they go home!
National Gardening Week Events
National Gardening Week takes place in April every year so think about offering a workshop that fits the annual theme. (The 2024 event starts on 29th April).
Educational workshops can be catered to all ages groups and interests, contributing to extra footfall in your garden centre. Offer participants a discount or special offer on selected plants & flowers to thank them for attending and encourage them to buy once they've completed the course.
Workshops are also great for brand marketing and building a trusted reputation. It will help you to reach new customers and also help you to be perceived as the go-to gardening expert.
---
3. Work with Local Children to Transform Community Gardens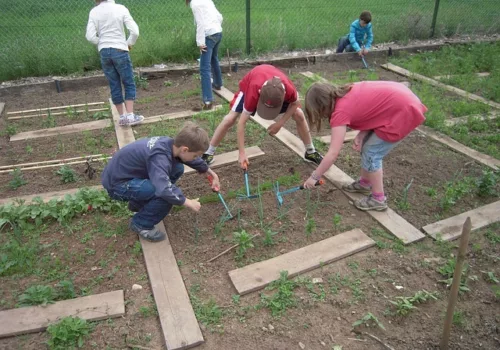 Kids love gardening and it's a great way for them to learn about how plants grow and where fruit and vegetables come from. Get local school kids or children in the community involved in transforming a school garden, local park or patch of wasteland.
Why not create a garden design competition where the kids can submit their ideas? The winner will get to see their ideas become reality. You could also offer some plants and gardening equipment as runners-up prizes.
Get local children involved via their schools, local sports clubs, youth centres and community centres. Go into school and tell the kids about the project - what you hope to achieve, how they can help and what are the ecological benefits of transforming land into a finished garden. Get them interested and involved.
When it comes to doing the actual work, get as many local people to come along and help with clearing, digging and planting. Tell the local press and get local personalities like the Mayor, Councillors or a local celebrity to come along. This will get you a spot in the local paper and be shared on social media. It will create valuable positive PR for your garden centre brand and help to spread brand awareness.


Bag Your Brand for Spring 2024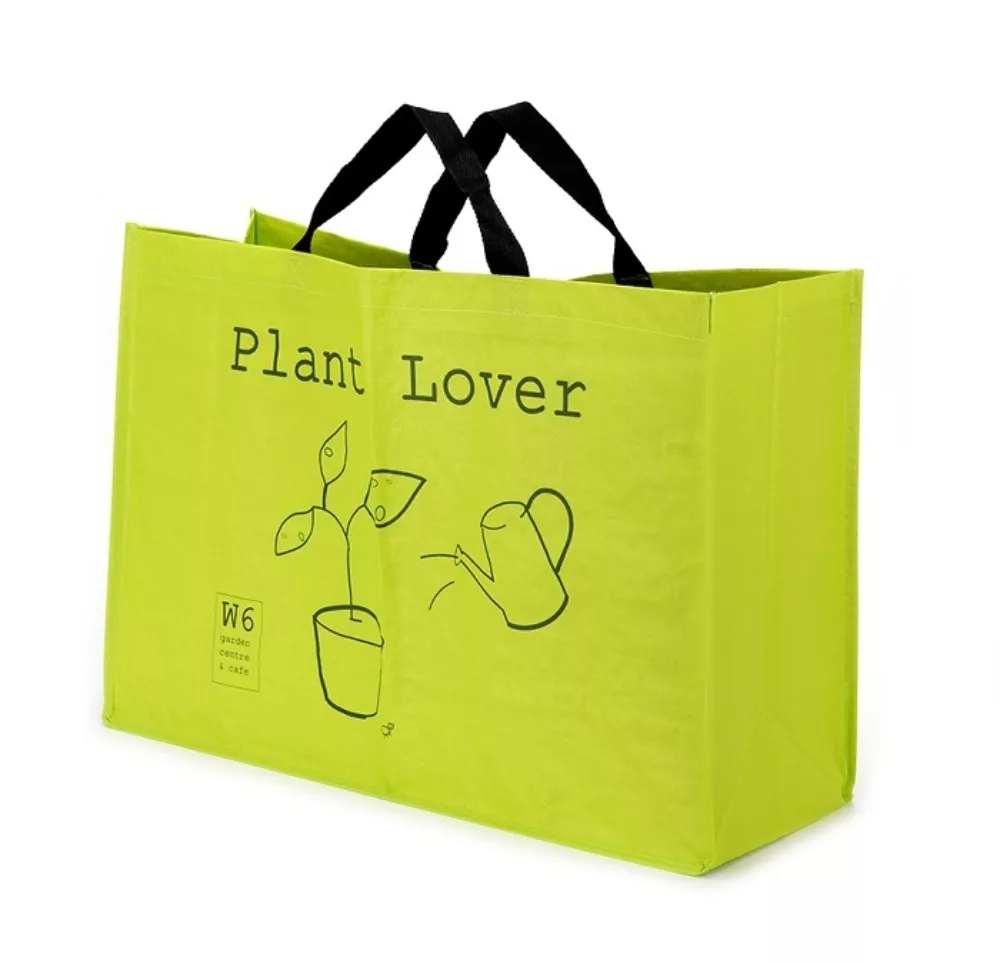 These are just a few suggestions on how you could promote your Garden Centre during the Spring & Summer of 2024. If Smartbags can help you to create a stunning promotional bag, just start browsing our Laminated Woven Heavy Duty Bags, then get in touch for a quote today.



---
Order Deadlines & Split Delivery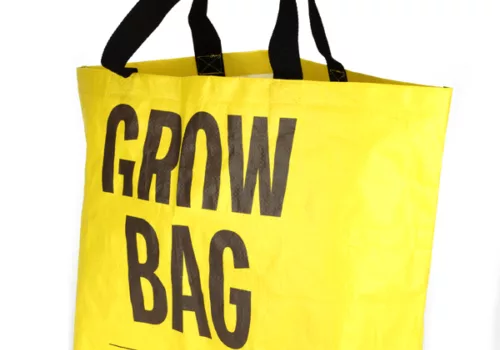 Our bespoke custom-printed promotional bags are made to order. Please leave 10-12 weeks lead-time from order & artwork delivery for our factory to make your bag order and deliver it via economy sea delivery.
Split Delivery in 3-4 Weeks

If you can't wait 12 weeks for full delivery, ask us about split delivery. We can send around 20% of your order ahead via Air for speed and deliver it within 3-4 weeks. The remainder of the order will be despatched via SEA and will be with you 7-8 weeks later.

Split delivery gives all the benefits of express air delivery, without the full cost
Go Greener on Wholesale Orders for 5,000 + Bags

Orders less than 5,000 units are made from standard Laminated Woven PP. Order 5k + bags and your order will be upgraded to Recycled Laminated made from 70% old rice sacks at no extra cost.
---
Resources to Learn more about Laminated Woven PP (LWPP) Fabric
Check our handy links to our blogs and other resources on LWPP to help you with the design and ordering process