Non-woven PP (NWPP) is an eco-friendly material commonly used to create the Bag for Life you use when shopping, as well as other promotional bags like Tote Bags. NWPP material has many features and benefits, including great print coverage and durability. Find out more about this versatile fabric and why it's a better choice for reusable bags then some natural fibres.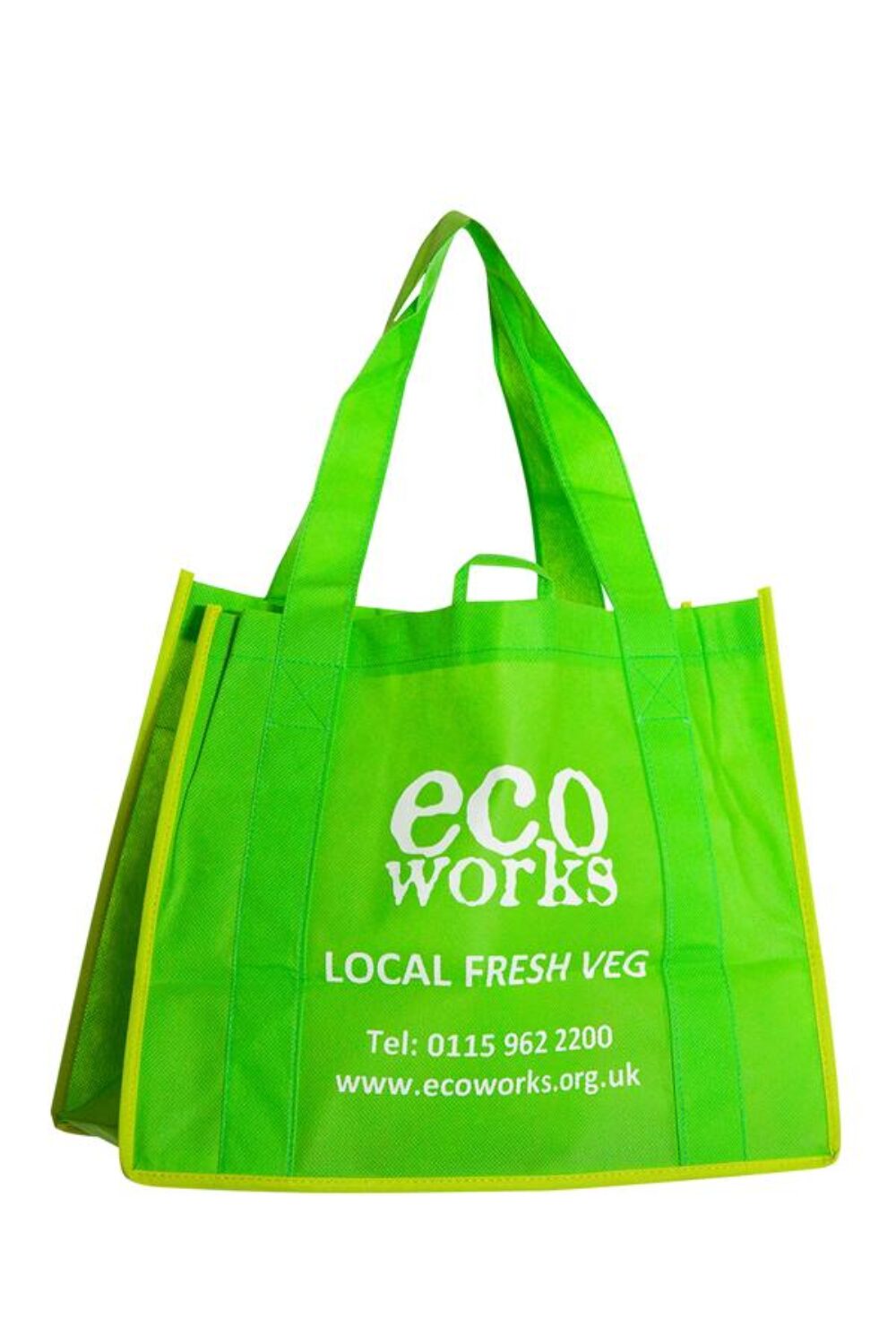 What is Non-Woven Polypropylene (NWPP)?

NWPP is a plastic fabric made by taking thermoplastic polymers and spinning them into threads of material which are bonded together with heat. Although made from plastic, NWPP is soft to the touch like other natural fabrics but tends to be more durable. This material can be melted down, recycled and made into many types of products - the most commonly seen are NWPP promotional tote bags and shopper bags.


Is Non-Woven PP an Eco-Friendly Fabric?

Yes, as woven PP is made from recycled plastic (and can also be recycled), it is helping to reduce waste. As it's reusable and durable, it reduces the amount of single-use plastic carrier bags used by retailers and supermarkets.

Features of a Non-woven PP Reusable Bag
NWPP bags make a great low-cost alternative to natural fibre bags made from cotton, canvas or jute.

100% reusable
100% recyclable
water resistant and anti bacterial
washable
can be Pantone matched
easy to print on - 100% full colour coverage available
economical
available in a number of thicknesses (80gms, 100gms, 120gms)
As you can see, Non-woven PP is an extremely versatile material and can be used to create a reusable bag in any style, shape or design. Not only that, but it is a very cost-effective material making it an economical choice for your marketing budget.

What Reusable Bag Styles can be made using NWPP?

Non-woven PP is the perfect material for all types of bag styles. Including:

Design Features Available with Non-woven PP Reusable Bags
A number of eye-catching design features can be incorporated into a reusable bag made from NWPP. These include:

Rope handles
Metal eyelets
Name card holders
Popper fastener
Velcro tabs
Zips
Hard bases
Pockets
Read 5 Design Features to Enhance a Reusable Bag

Recommended Print Techniques for a Non-woven PP Bag

Non-woven PP is a great fabric to print on. With 100% print coverage and a high-quality design, a NWPP bag will get your marketing messages across clearly.

Use Silk screen printing to reproduce intricate artwork in either single block colour or subtle colour gradients. If you would like to use photographic CMYK artwork, then OPP lamination is recommended.




---
Information Sheet - Non-woven PP
Download this free information sheet to keep these details handy.