Ever wondered exactly how a Bag for Life is manufactured? We give you an exclusive glimpse behind the scenes in the Smartbags factory to see how it's done.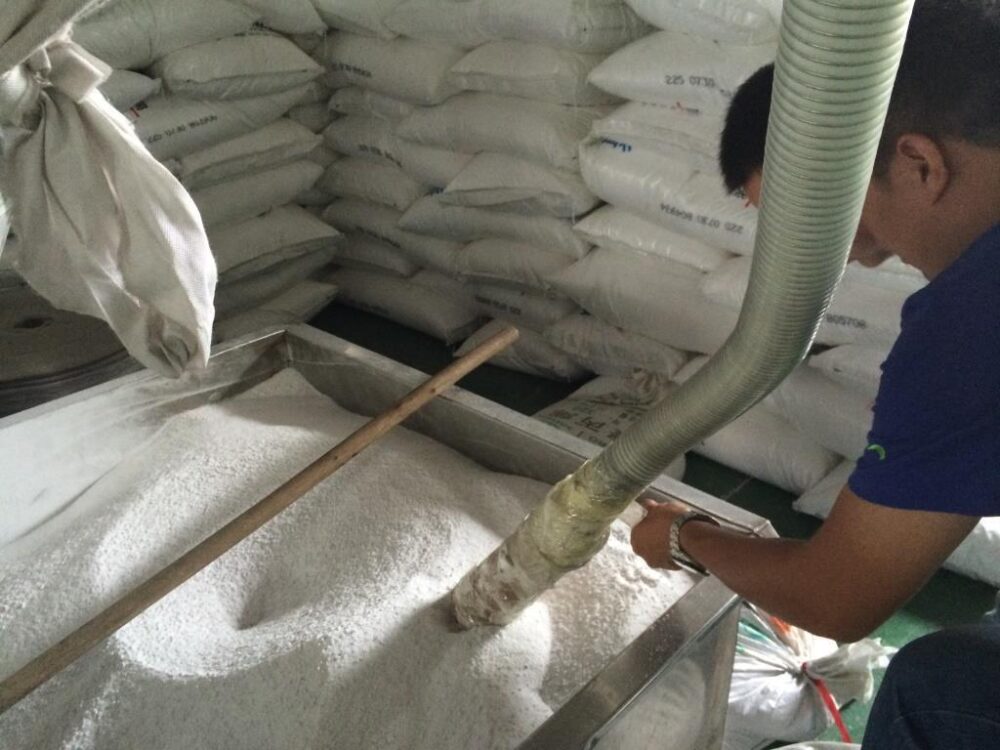 A Bag for Life is a practical reusable shopping bag that's great for carrying heavy, bulky shopping. Because of their strength, the bags can be reused many times by shoppers whilst provides an eye-catching way to promote any business or brand. Each bag provides a huge canvas for full-colour pint in bold designs and Pantone matched branding.
With a Bag Charge in force throughout the UK, it is commonplace for consumers to carry reusable bags shopping with them. This has led to branded Bags for Life becoming a popular and practical promotional product for retailers like supermarkets, garden centres, discount stores like Sports Direct and homeware/hardware stores. Whether bags are given away with the purchase or sold at Point of Sale to generate extra revenue, they will continue to promote any retail brand as they are carried around town.
How is a Bag for Life Made?
Bag for Life - Production Process
1. Recycled plastic pellets are melted down to form the basis on Non-woven PP material.
2. The melted pellets are then rolled to make sheets of Non-woven PP.
3. Rolls of Non-woven PP are created ready for use.
4. The material is cut into sheets ready for stitching.
5. The sheets are then machine stitched into a bag design.
6. Design features like zips are stitched on to create a finished Bag for Life.
7. The bags are then boxed ready for shipping to our customers.
Create a Branded Bag for Life

Our Bags for Life are super strong and carry up to 15-25 kgs of shopping. Bags can be created in any size from small Shopper Bags right up to large IKEA style bags. Minimum orders of 1000-5000 units depending on the material chosen.
If you'd like to find out more about creating a Bag for Life for your retail brand, read our blog on Designing a Printed Bag for Life. The article is full of tips to help you create a Bag for Life to suit your business needs.
We also create the ultimate eco-friendly range of Recycled Bags - view Bags for Life made with Laminated Woven PP made from 70% Recycled Content.
Browse the full range by clicking on the link below, then get in touch with us for a custom quote. We can create bags in any size, style or material so there's a solution for all budgets.
Browse the range of Shopping Bags for Life