How Branded Event Bags can be used to help any business to attract visitors at trade shows and will continue to promote your brand long after the show has ended..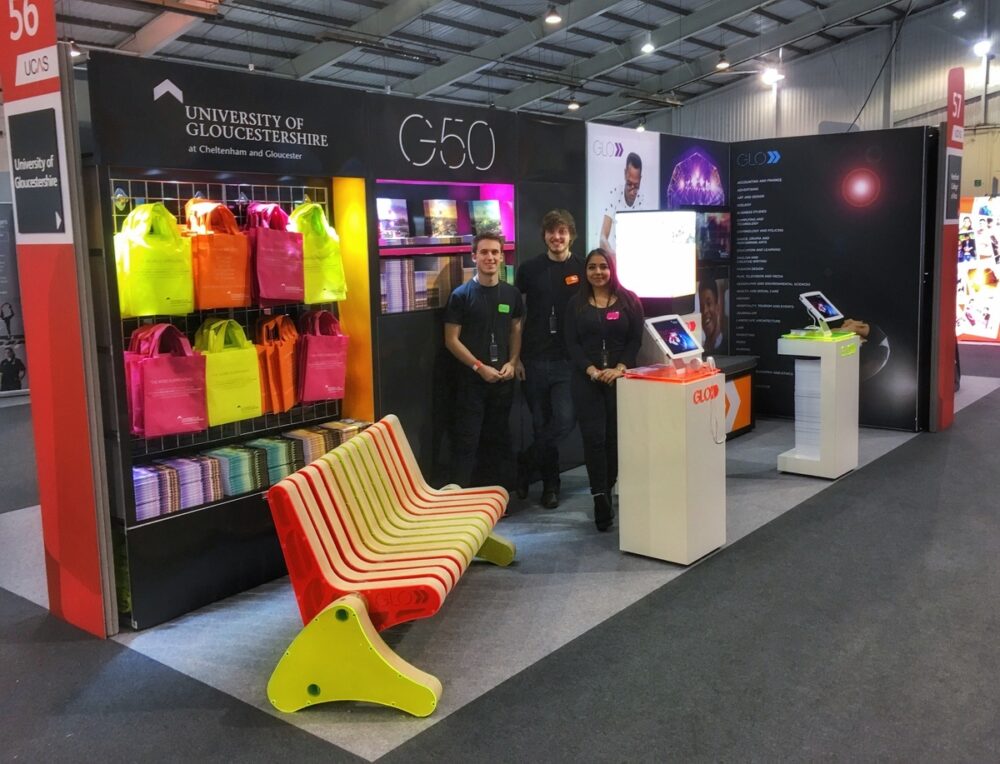 Trade shows can be a great way to make sales, create new leads and tell people about your business. But taking part in a trade fair is a considerable expense, particularly for a small business. It's essential that you plan ahead so that you stand out from the crowd at trade events.
Trade shows are big, busy places and it can be tough to get your stand noticed. Have you thought about how you're going to attract potential customers to your stand on the day? Prowling the hall pouncing on people can be considered confrontational and doesn't make a good first impression!
Make your stand attractive so that people want to visit. And make it interesting so that visitors stay a little longer. Check out these tips from Display Wizard - 8 Sneaky Ways to Attract People to Your Exhibition Stand.

Here at Smartbags, we specialise in creating stunning event bags which will Bag Your Brand for trade shows. Reusable bags are a great tool to help you to attract visitors and create some good feelings around your business brand.
Read on for all the essential information you'll need about creating event bags for trade shows...
Event Bags Attract Visitors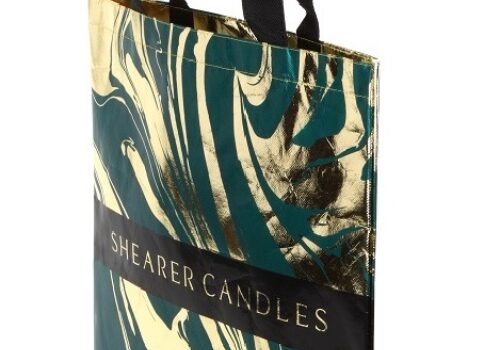 Eye-catching event bags that are well designed, will act like beacons alerting attendees to your presence at the trade show. Often people will see other attendees carrying a beautiful bag and will actively seek out the business giving away these attractive freebies to grab one for themselves.
This spares staff from either sitting on the stand twiddling their thumbs, or running around trying to attract people. Everyone loves a freebie and it gives the opportunity to talk to more potential customers, engage with them and generate leads.
Don't forget to have a system in place to collect contact details so that you can contact them after the show. Have a plan in place to follow up and really maximise on the connections you make.
Read our Case Study: Shearer Candles Shine at Spring Fair

Event Bags Continue To Advertise Your Business After The Show
A reusable event bag continues to work long after the show has ended. It goes back to the office (or home) and will be a physical reminder of your business after the stand has been dismantled.
If the bag is practical and well-designed it will be reused many, many times and it will be an advertisement for your business each time it is reused.

If you would like to learn more about event marketing for trade shows and events, download our Free Guide to Event Marketing. It's full of our top tips and will help get you organised for your next trade show.


Timing & Planning Event Bags
Spring and Autumn are busy periods in the trade show calendar. If you plan to use a promotional bag as part of your trade show marketing campaign make sure you leave enough time to process your order.
Made to order branded event bags take around 10-14 weeks to produce and deliver at the lowest cost possible. Express orders only take 4-8 weeks and if you're really strapped for time, stock bags can usually be delivered within 7 days.

Event Bags in a Wide Range of Styles
Browse our full range of reusable event bags by style and material. We can supply Tote Bags, Drawstring Bags, Foldable Scrunch Bags and more! Our bespoke service gives the creative freedom to create any event bag in a material that best suits your budget. Ask us for a quote today!