Independent Retailers in the UK celebrate and promote their retail businesses over a special weekend on 3rd & 4th July. The promotion runs throughout July so there's plenty of time to plan a marketing campaign. Why not create a printed reusable shopping bag to promote your retail business and keep customers thinking about your brand, all year long.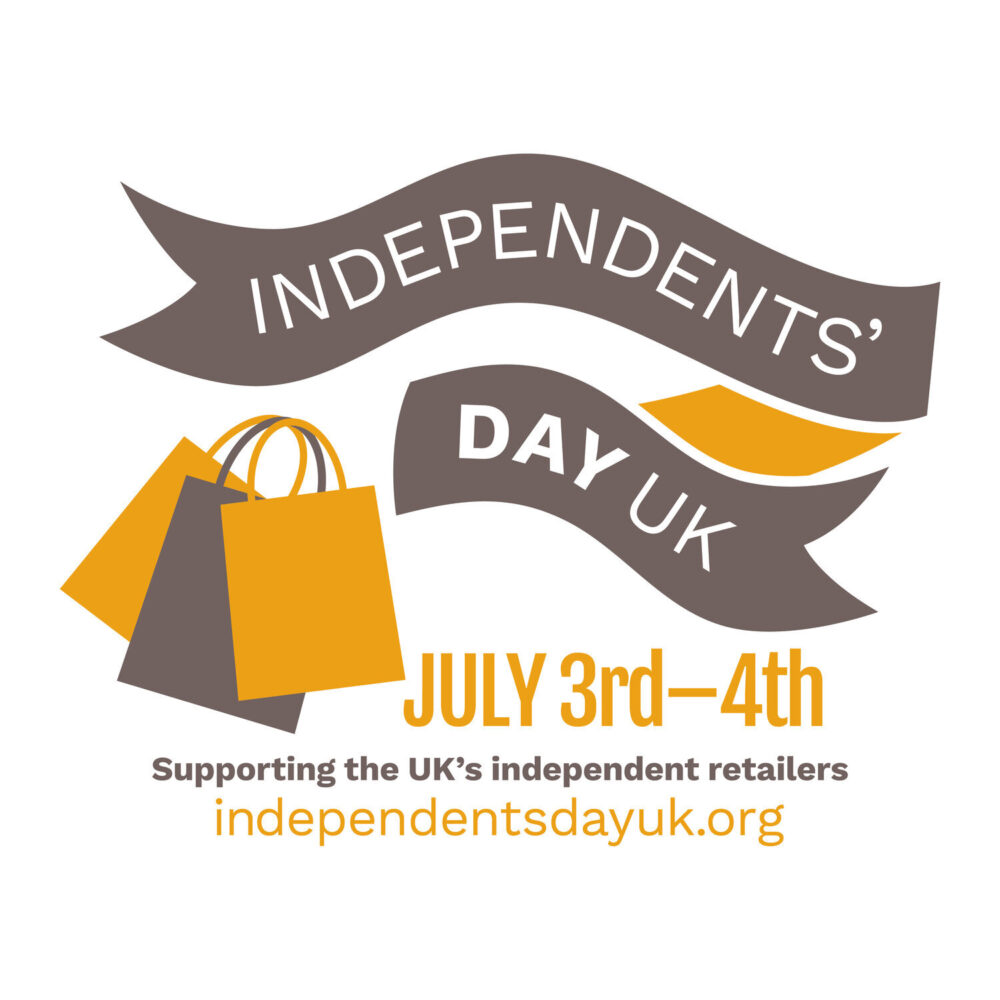 Independents Day UK is an annual campaign that celebrates, promotes and supports independent retailers in the UK. The day is more important than ever as the UK emerges from lockdown and retailers are trying to claw back losses from extended closures and/or the major drop in footfall.
The Retail Gazette estimates that more approximately 1400 indie retailers closed their doors for good in 2020 alone. This figure is expected to be higher in 2021, so our Indie Retailers need all the support that local shoppers and other consumers, can give.

Independent Retailers were operating in challenging times even before the Covid-19 lockdown. With increased competition from eCommerce stores and the decline of the High Street. The number of Indie Retailers in the UK declined rapidly from 2017-2019 and the UK High Street had already seen a drop in sales for the fifth consecutive year at the end of 2019.
There are so many challenges facing Indie Retailers in the UK so it's key to make the most of initiatives like Independent's Day UK to promote and support small, local retailers and boost business.
Read on to find out more and see how your retail business can take part and promote their retail brand.


Independents Day UK- 2021
On the 3rd & 4th July, retailers will be running special events and promotions. Look out for themed window displays, in-store events, customer discounts and special offers. This special event gives retailers the chance to increase footfall to their store and to reconnect with regular customers, as well as discovering new ones!
Customers and shoppers also get the chance to show some love for their favourite independent retailers. They will be encouraged to shout-out about the indie retailer they use and love the most, using the social media hashtag #UKIndieDay.
This is a great opportunity to gain some free PR and new social media followers, so do take advantage. Let your customers know about Independents Day and entice them to big up your business! Encourage them to post about your retail business using the hashtag or use it in your own posts to let local people know about your promotions.
Find out how retailers and shoppers can get involved.
Turn Retail Customers Into Walking Adverts with Printed Reusable Shopping Bags
In-store displays and events are great for increasing footfall and sales, but you want to encourage repeat business too so that people return after Independents' Day is over. Think about how your promotional activity will keep your retail brand in customers minds in the future.
One way to do this is to create your own Printed Reusable Shopping Bag - they're the perfect promotional product for Independents Day. Reusable shopping bags can be used again and again and essentially turn the user into a walking advert. Bag your Brand and continue to promote your business for weeks, months, even years after the initial investment
Printed Shopping Bags are a practical promotional choice for retailers as customers can use them to carry purchases home to avoid paying the bag charge, and are an eco-friendly alternative to single-use plastic carrier bags.
The Benefits of Printed Reusable Shopping Bags
Can be given away for free or sold in-store to raise extra revenue.
Use to create a branded look for window displays and in-store promotion. Make them desirable so that everyone notices them and wants one!
Co-branded shopping bags can be created by all indies on the local High Street to cut costs.
Used by local authorities and Shop Local campaigns to promote local shopping
Work with a charity and sell bags to donate the profits to a great cause.

Printed Shopping Bags are a practical promotional item that are an effective, moving advertisement.
Read on for more about our three most popular shopping bag styles for retailers and High Street brands - these bags are the perfect promotional item for Independents Day: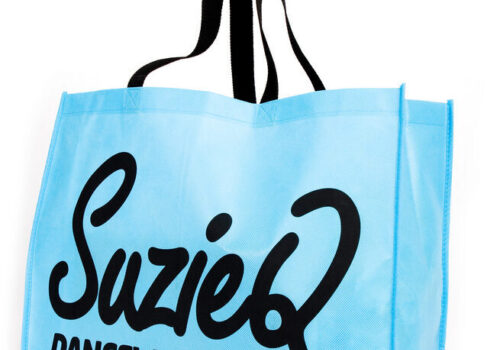 The Tote Bag is a classic! Available in a wide range of sizes and materials, there is a Tote Bag for all retail sectors.

Our Non-woven PP tote bags provide a more economical option than cotton or jute tote bags. The fabric is soft to the touch, as well as being strong and durable. NWPP is 100% reusable and recyclable - it is also a great fabric to print on, offering 100% print coverage in full colour.
Available in a range of sizes, our larger tote bags make the perfect branded Bag for Life. Choose a laminated bag for extra shine and to make your bags easy to wipe clean.
We also supply branded tote bags made from 70% recycled plastic,, making your shopping bags even more eco-friendly!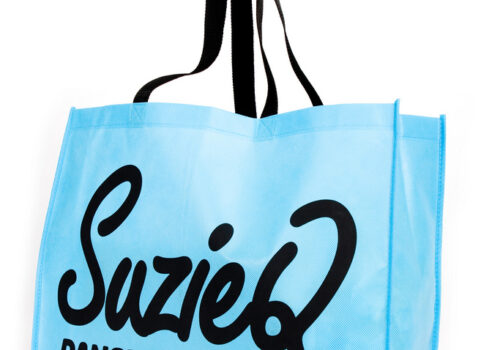 ---
Bags for Life & Heavy Duty Bags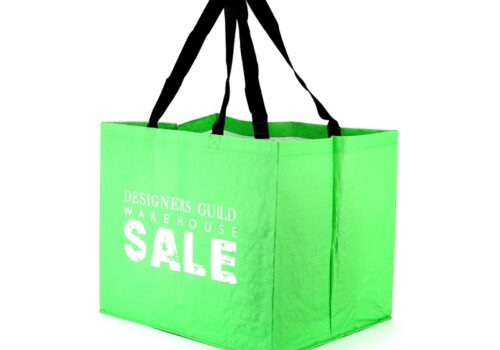 Our Heavy Duty Bags are super strong and are ideal for independent retailers selling heavy, bulky goods. Popular with garden centres and homeware & DIY, supermarkets and more.

Our Bags for Life can be created in a range of sizes from small to extra large for bulky goods. Hard-wearing and waterproof, these bags can be reused at picnics, camping trips and grocery shopping. With 100% full colour print coverage, your brand design will get your business noticed.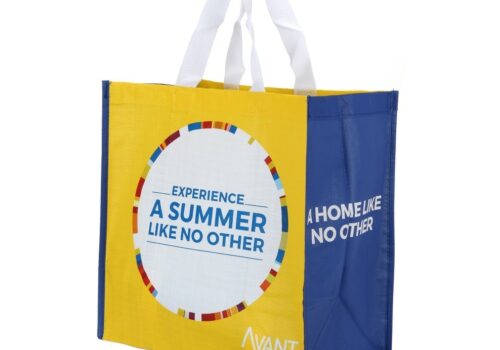 ---
Foldable Pouch Shopping Bags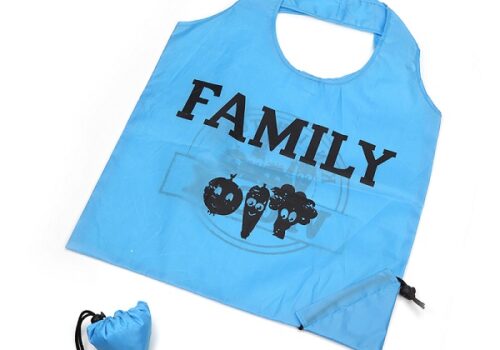 These pouch bags fold down into a small pouch which is shaped just like a strawberry. These are extremely popular with food retailers, fashion outlets and gift/general stores.

They fold up small, making it easy for people to carry them around and reuse for shopping trips. These practical foldable bags are available in Non-woven PP, Nylon and rPET - the fabric made from recycled plastic bottles.

Read Case Study: Foldable Shopping Bags for Weekly Deliveries - Kentish Town Vegbox