Create a branded shopping bag that's bang on trend and get the fashion pack clamoring to use it! Check out our Top 3 most fashionable shopping bag styles.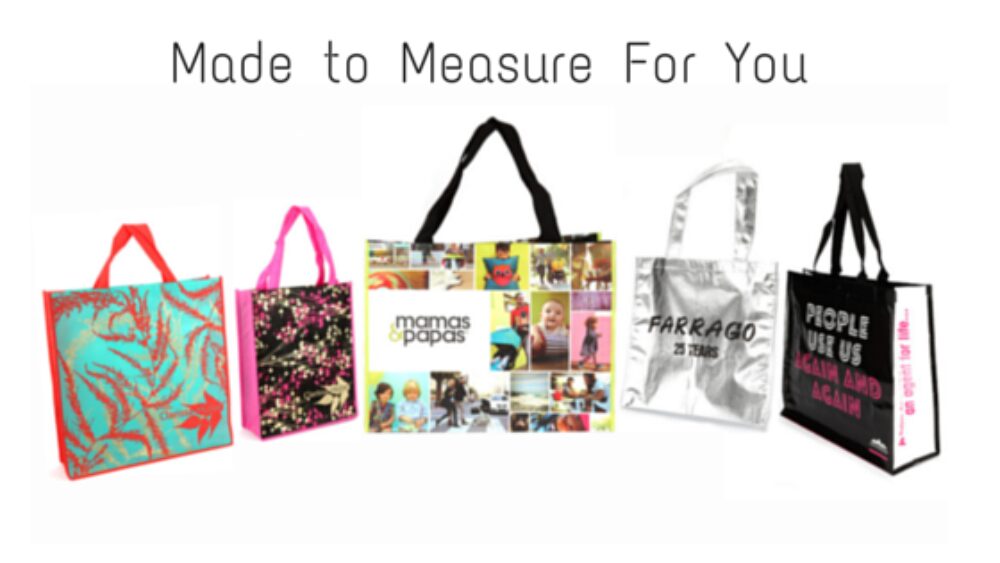 Branded shopping bags are a common sight on the high street. Initially, this was due to consumers becoming more aware of the environmental damage caused by plastic waste.
Then a bag charge was introduced in Wales and Northern Ireland helping to raise Bag for Life use by up to 70% in the UK during 2013. The carrier bag charge was rolled out to Scotland and England too, going nationwide by October 2014. Since then, the seven big supermarket retailers reported a drop of 86% in how many plastic bags are handed out at supermarkets in England alone! Before 2014, they gave away 7.6 billion bags a year. By 2017-2018 this figure had dropped to 1 billion.
Read more data for single-use plastic carrier bags in England 2017-8.
This trend is expected to continue as the supermarkets come up with further initiatives to slash plastic. Morrsions is trailing a 30p bag charge, whilst Tesco & Asda have introduced carrier bag free deliveries. This means that reusable shopping bags are now an essential item in all households with many people owning several bags.
Why not take advantage of this change in behaviours to promote your fashion or retail brand? Creating a fashionable, well-designed branded shopping bag that will be used time and again, promoting your brand each time it's reused.
How Do Branded Shopping Bags Benefit Retailers?
The huge surge in bag for life usage shows that a branded shopping bag is one of the most practical and reused promotional items you can spend your marketing budget on. Consumers like to use them because they're eco-friendly and it saves them paying the bag charge. As more people turn to reusable shopping bags, an opportunity presents itself for retail businesses to tap into this usage and turn customers into walking ads!
Create brand advocates that love your business and are happy to give it free exposure by carrying your bag! Here at Smartbags, we can help you to create a beautiful bag that customers will be proud to carry around. But what type of bag should your retail brand use? Read on for details of our most fashionable bags that will never go out of style!
Read more about the business benefits of using branded shopping bags in fashion, retail and the High Street.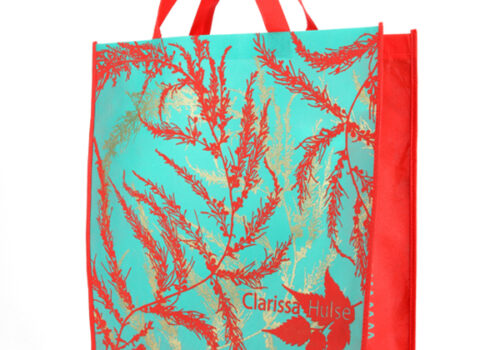 Tote bags are a fashion classic and have appeared in collections by Vivienne Westwood, Sophie Hume and Anya Hindmarch. They are popular style as a reusable shopping bag and tote bags have great benefits to the marketeer too.
Custom-printed reusable tote bags are available in a wide range of colours and sizes, allowing for 100% print coverage in screen print or heat transfer. A fabulous blank canvas on which to post your marketing message and brand values.
Non-woven PP is a cost-effective material that is versatile and hard-wearing, as well as being an economical option compared to other fabrics.
Smartbags created this tote bag for Clarissa Hulse , a leading textile designer and retailer. The bags reflect the look and feel of her brand and continue to promote it when customers use and reuse this bag.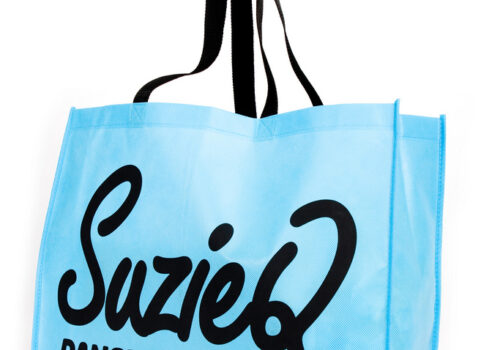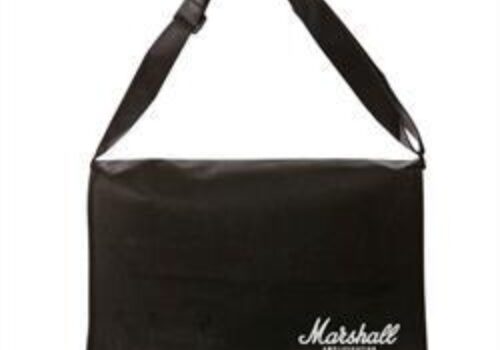 Cross body messenger bags have been featured in the collections of Fashion brand Gucci. This style appears in menswear collections year after year, making this classic design a safe bet for retail promotions targeting male customers.
With the added benefits of non-woven fabric they are water resistant and reusable. You can also customise them with your choice of 30 colours, business logo, adjustable straps and other design features.
We created this bag for Marshall Amplification - along with their main product offering, they sell branded merchandise that reflects the clean and simple look of their brand and the products they sell.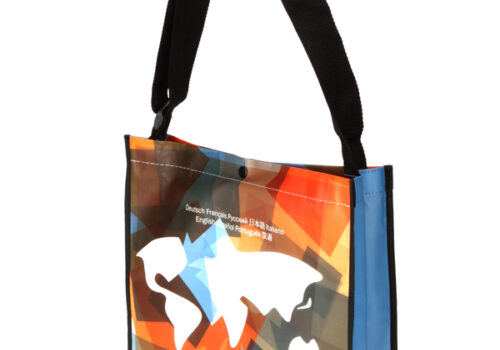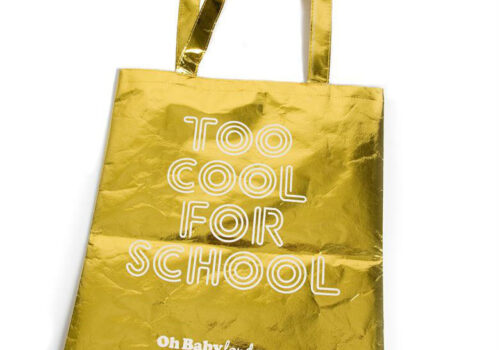 Metallic shades are another catwalk classic and are a regular trend with fashion brands. Bring some bling to your promotions with metallic shopping bag.
A super shiny shopping bag would be perfect for a promotional event or giveaway in the fashion and retail industry. Sell them in-store, use as a carrier bag in high end boutiques or as a goody bag at fashion shows - there's a wide range of uses and by creating a bag that's bang on trend, all eyes will be on your brand and everyone will want one! There's no better way to create brand awareness.

We created this 'Too Cool for School' bag for Oh Baby London, a babywear boutique in London. They were looking for packaging that would create an impact and this tote bag certainly does that! Read the case study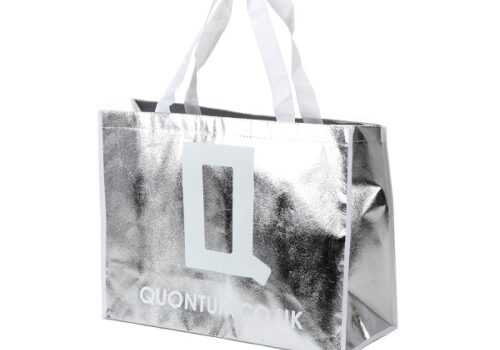 By choosing a completely bespoke bag you can really go all out to reflect your brand and to provide consumers with something really useful that they'll reuse again and again. You cannot underestimate the good feeling this generates towards your brand and helps keep it in the customers mind.
You can read more about how fashion brand & retailers can use branded shopping bags in their business. Go to Retail, Fashion and High Street
Bag your Brand with our Free Guide
Download your free guide and get all the information you need to Bag Your Brand. Create the perfect promotional bag to suit your marketing objectives, branding and budget.