How to use Branded Beer Bottle Bags to promote craft beer brands & breweries in a crowded market place. Boost brand awareness, create loyal customers and brand advocates.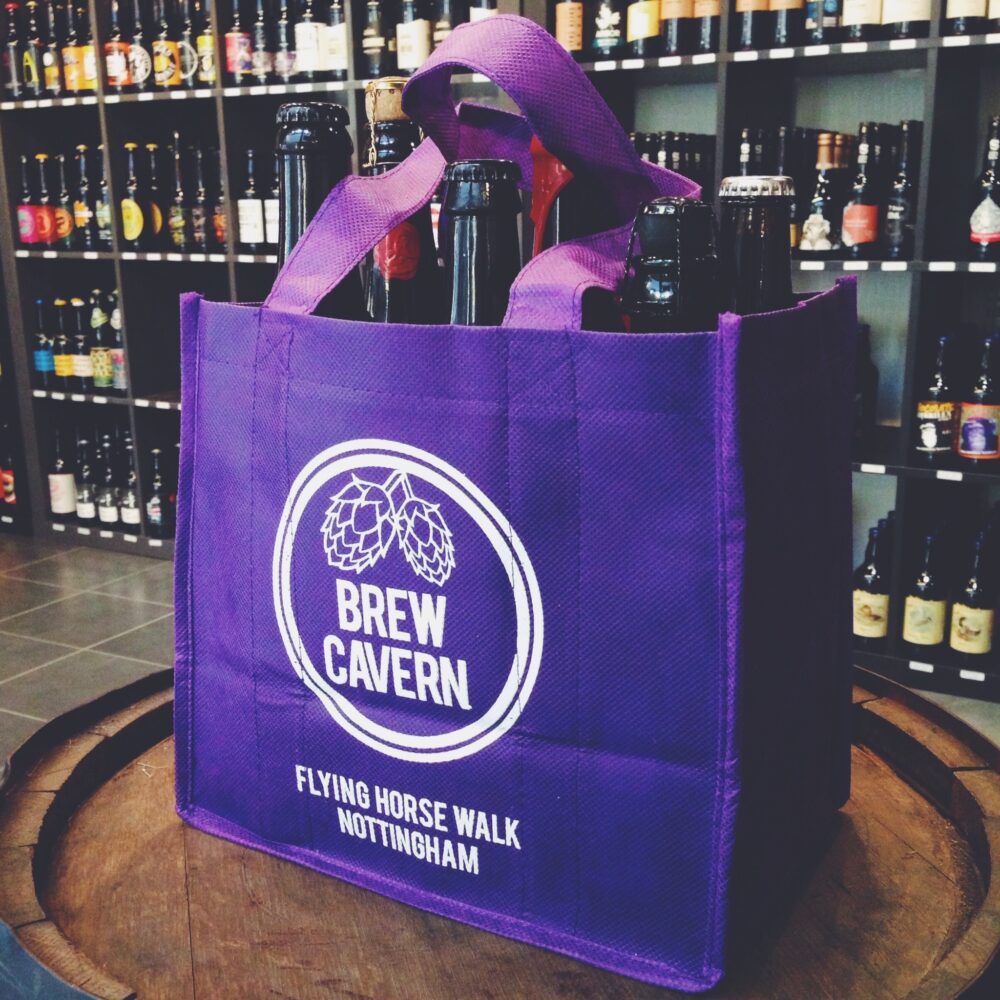 There has been a huge surge in interest in craft beer in the UK in recent years. In 2016, 300 new brewers opened in the UK alone and in 2018, there are more than 2,000 breweries - the highest number since the 1930s.
This is great news for the drinks industry. But it does mean there are a lot of beer brands vying for attention in a busy market place, so it's important that your beer brand stands out from the crowd.
The first step is nailing your brand identity & personality. This is hugely important for breweries and craft beer retailers in a busy market - customers need to be able to recognise & identify with your brand.
What are your core brand values?
What do you offer that's different from other craft beer brands?
What's your story and why will people want to drink your beer over others?
Get your business story clear and use it to create visual branding that tells your brands story. Be consistent with branding and use it on your products, shop front, website and promotional products.

Three Ways to use Branded Beer Bottle Bags
Branded Beer Bottle Bags are the perfect promotional product for drinks retailers, breweries, craft beer shops and off-licenses. They can be used in many ways to promote your drink brand.

1. Customer Loyalty Schemes
Create a customer loyalty scheme that will keep people returning to buy again and again! Brew Cavern is a craft beer specialist retailer based in Nottingham. They have a very successful customer loyalty scheme that has helped create a vibe around their brand and encourage repeat sales.
Beer can be a heavy, bulky and awkward product to carry home. Brew Cavern wanted a Branded Beer Bottle Bag with a strong look that would promote their business locally but would also serve a practical purpose for their customers by getting their beer home safely!
These bags can be purchased at point of sale for the reasonable price of £3. Then each time the customer returns to Brew Cavern with their bag they receive a 10% discount on a minimum purchase of six bottles. This customer loyalty scheme has been a huge success and the bottle bags are on the Brew Cavern's best sellers!
Read the case study: Customer Loyalty Scheme a Success for Brew Cavern
2. Tastings, Consumer Events & Festivals
Events are key to marketing your craft beer brand. They will get you noticed, so do all that you can to ensure that potential customers remember you after the event has finished.
Have branded beer bottle bags available at in-store tasting events. Give them away for free to customers buying 6 bottles or more. Or give them away to anyone who signs up for your beer club or newsletter - whatever works for your brand and help to fulfil your marketing objectives. Everyone loves a freebie and it'll create a good vibe around your beer brand.
You could also give bags away at events like festivals and summer events - anywhere they may be lots of people drinking and enjoying the atmosphere. This is a great way for any beer or drinks brand to give brand recognition a huge boost. If you're at a big event, thousands of people will be exposed to your brand.
Beer bottle bags are available in a range of sizes carrying from one to six bottles. Use one bottle bags to provide a free tasting sample. You could even create a branded cooler bag to help people keep their beer cool on a hot day which is a great way to ensure nobody forgets your brand.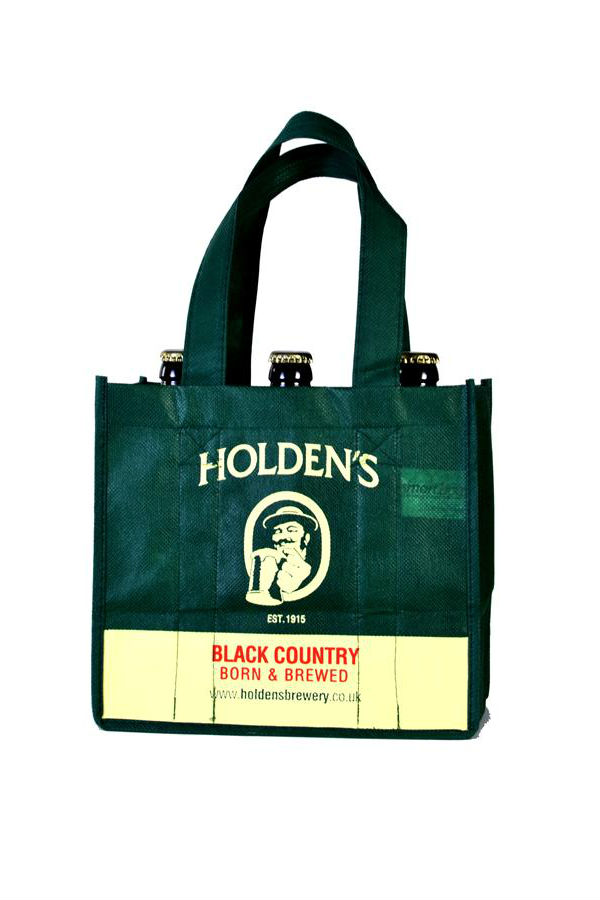 3. Boost Your Brand Identity on Social Media
Social media provides a great opportunity to create some buzz around your brand. Use your branded beer bottle bags and other branded merchandise as a weekly/monthly competition prize. Think of original ways for people to enter the competition so that they can really engage with your brand.
So, instead of entering via a prize draw think of something more original. Ask people to post photos showing where they are enjoying your beer brand. The best beer photo of the month/week gets the prize! This is a great way to improve your brand reach and create free PR as entrants friends and connections can see the posts and your product being enjoyed.
---
These are just three ways you can try boost brand awareness for your craft beer brand. Why not give them a try see what they can do for your brand.
---
Browse our Range of Branded Bottle Bags
We can create bottle bags in any size to carry 1 to 6 bottles. Ideal for beer, wine, soft drinks and non-alcoholic beverages.
Custom printed Wine & Beer Bottle Bags made from Non-woven PP. The perfect promotional bags for any drinks brand, hospitality, entertainment or as a corporate gift. Popular with wine wholesalers, off-licenses and craft beer brands. Strong, reusable and easy to clean.

Custom made to order - create with internal folding dividers, handles stitched to the base and a hard PP base for extra strength. 100% full colour print coverage available.

Browse our range of bottle bags using the link below. Get in touch with us with your bespoke requirements and we'll send a personal quote within 1 working day