Looking for Christmas marketing ideas for your retail business? Get organised now to boost sales and profits at the busiest time in the retail calendar. Check out our three marketing ideas to help inspire your Retail Promotions for Christmas 2021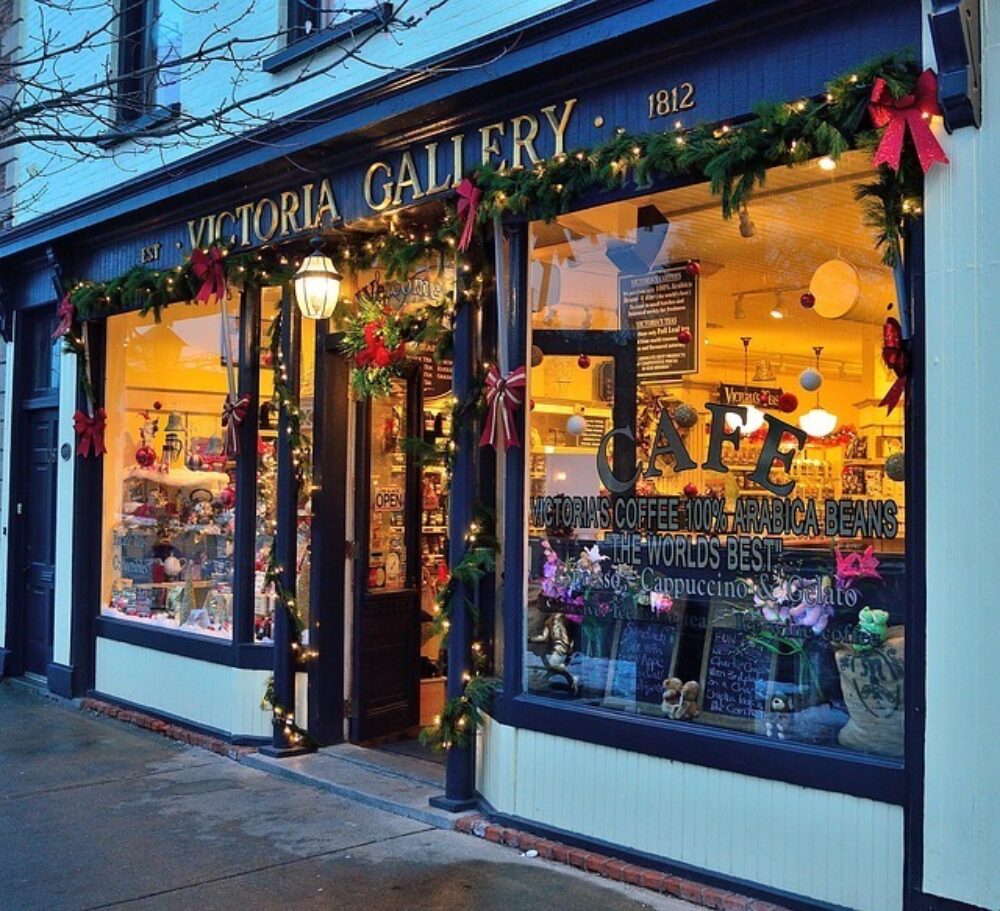 With just a few weeks left in Summer savvy retailers have already switched their focus to Christmas 2021. Christmas is the biggest draw of the year and is when many shops make a sizable chunk of their annual profits. Bad business at Christmas can make or break a retailer, so do all you can to promote your retail brand, maximise sales and boost footfall at Christmas.
And it's particularly important this year after the difficult trading conditions of the past 18 months. Lockdown and Covid-19 impacted so many retail businesses in different ways. Some retailers have thrived, whilst others have struggled to survive depending on the types of products they sell and whether they have an online shopfront and can organise deliveries.
No matter what type of retailer you manage, you should be planning Christmas promotions now to get ahead of your competitors and ensure that shoppers know about your retail brand and want to pay it a visit (whether it's a 'bricks and mortar shop or an online retailer).



Planning Christmas Marketing Campaigns
Planning is key for the most effective retail promotions - particularly if you need to order custom-printed marketing materials for window displays and point-of-sale. You will need to think ahead and plan:
Window displays
Christmas stock
Any special offers
Posters and point-of-sale materials
Branded reusable shopping bags
Adding Christmas shop to your website - your online presence should look seasonal too!
Social media campaigns
Planning ahead saves stress and can also save money. For example, you can make big savings on the cost of delivery when you order custom-branded shopping bags by the end of August/beginning of September 2021. So if you haven't organised Christmas marketing yet, now is the time to get started!

If you're still getting to grips with marketing ideas and how your retail brand can attract custom and increase revenue this Christmas, keep reading for some inspiration on effective retail promotions. Get ahead of your competitors and spread some good cheer this Christmas for your customers!
Three Christmas Marketing Ideas to Promote Your Retail Brand
1. Christmas Shopping Events
Why not host special Christmas events to get the tills ringing! Hold an exclusive shopping event for loyal and valued customers, or open the invitation to all. Showcase your best festive products with product demos, showcases and special discounts.

It may sound obvious, but when you host an event make sure that the branding & decoration in-store matches the season. Create a seasonal window display, add some decoration around the shop so that it feels like Christmas when people walk in. Make your products look attractive to tempt people to buy. Offer some Christmas goodies like mince pies and mulled wine on hand to add a festive, welcoming feel to your shop. Christmas music, decorations and free gifts like an eye-catching reusable bag will all help add to the Christmas feeling.

Should shops become subject to social distancing rules again this Winter, you could send out invitations for appointed times to limit the number of people in-store at any one time. We are all worried about further lockdowns so be prepared by creating a backup plan or by arranging an online/virtual event instead so it can go ahead, no matter what happens with Covid.

You can also use Chstimas events to drum up business for 2021. Give people a voucher for future purchases, build your mailing list so you can contact them in the New Year and create offers that extend into 2021 to encourage customers to return.
Read: 25 Creative Christmas Display Ideas

Christmas Events for Online Retailers
Online retailers can't offer physical events but can host a 'virtual' Christmas shopping experience or another online event like a fashion show or product showcase. The eCommerce market rose by 200% in the UK during the Covid-19 crisis so if you're a retailer without an online store, now's the time to get your brand online. Online events also make it easy to socially distance and the event won't have to be cancelled if the situation changes.
Offer exclusive discounts or free gifts for a limited time only to drive traffic to your online store. Giveaway a free product with purchase or deliver goods in a seasonally-themed shopping bag. Decorate and brand your online Christmas shop for a festive feel. If your budget doesn't stretch to decorating the whole website, have a dedicated Christmas section as Christmas shopping won't feel the same without it.
Events (both on and offline) are a great way to generate engagement and reach new followers on social media. Create a hashtag and encourage attendees to post about their experience and your products to gain some value PR exposure.


2. Give a Free Christmas Gift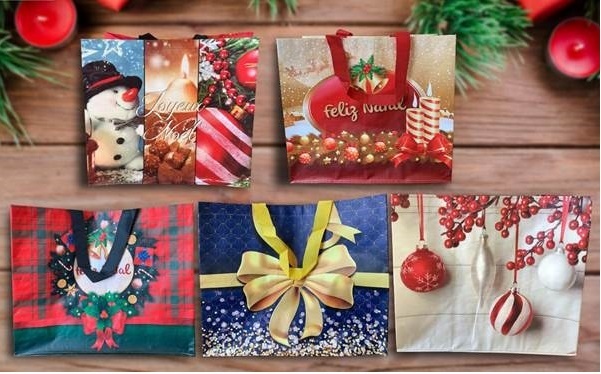 Christmas is a time of giving, so it's a great idea to give your customers a gift. This could be some discount vouchers or a free gift with purchases. Some retailers choose to offer a free branded reusable shopping bag to Christmas shoppers. It's a really practical gift that shoppers can use to carry purchases home and reuse for other shopping trips. They offer a great return on the investment as they help to advertise your retail brand around town!
They can also be used at Christmas shopping events as a goody bag for shoppers or a free gift to thank them for coming. Bags also make a fun addition to your window display and Christmas decorations.
Online retailers can send them as a gift with Christmas orders - shoppers will love receiving it, and each time it's reused it will help to spread your brand message too.
Branded shopping bags are big enough to get creative with your design and brand message. Choose from a wide range of print options and bag colour for an eye-catching bag that will get your brand noticed and drive visits to your website just by giving a simple Christmas gift!
To find out more on how branded bags can help online retailers promote their brand read: Creating Bags of Benefit for Online Retailers & Brands.

3. Spread some Christmas Cheer
Christmas is a time to think about others less fortunate than ourselves and spreading goodwill. Retailers should consider teaming up with a charity and create co-branded reusable bags. Whether you choose a charity supporting disadvantaged kids, the elderly, animals or the environment will depend on your brand values and audience.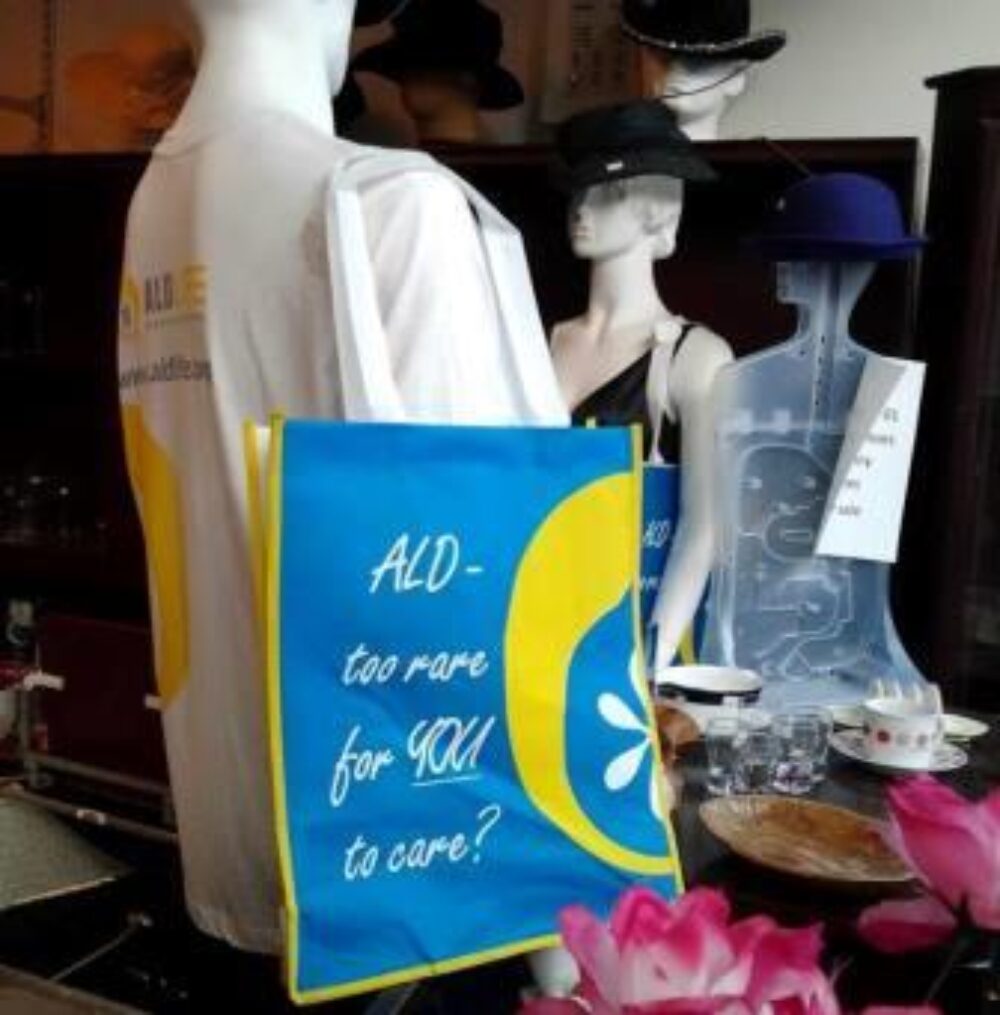 HOW REUSABLE BAGS CAN RAISE FUNDS AND AWARENESS FOR CHARITIES
Sales: Sell co-branded reusable bags in-store and donate a percentage of sales to your chosen charity.
Encourage donations: Ask customers to fill reusable bags with food, clothes and gifts which can be donated to disadvantaged families, children and older people

Helping charities has a lot of benefits and shows the retailer as a 'caring' brand.Particuarly at Christmas which is a time of giving and charity.
Teaming with a charity provides valuable PR and increased footfall in-store as well as raising awareness and funds for the charity. This strategy can be implemented by small, local retailers as well as national chains.
See our Industry section to Learn more about using custom-printed bags to promote charities and good causes.